MOVEABLE MEDIAN BARRIER GATES
Dedicated to a variety of applications including median crossovers, reversible lanes and emergency crossovers.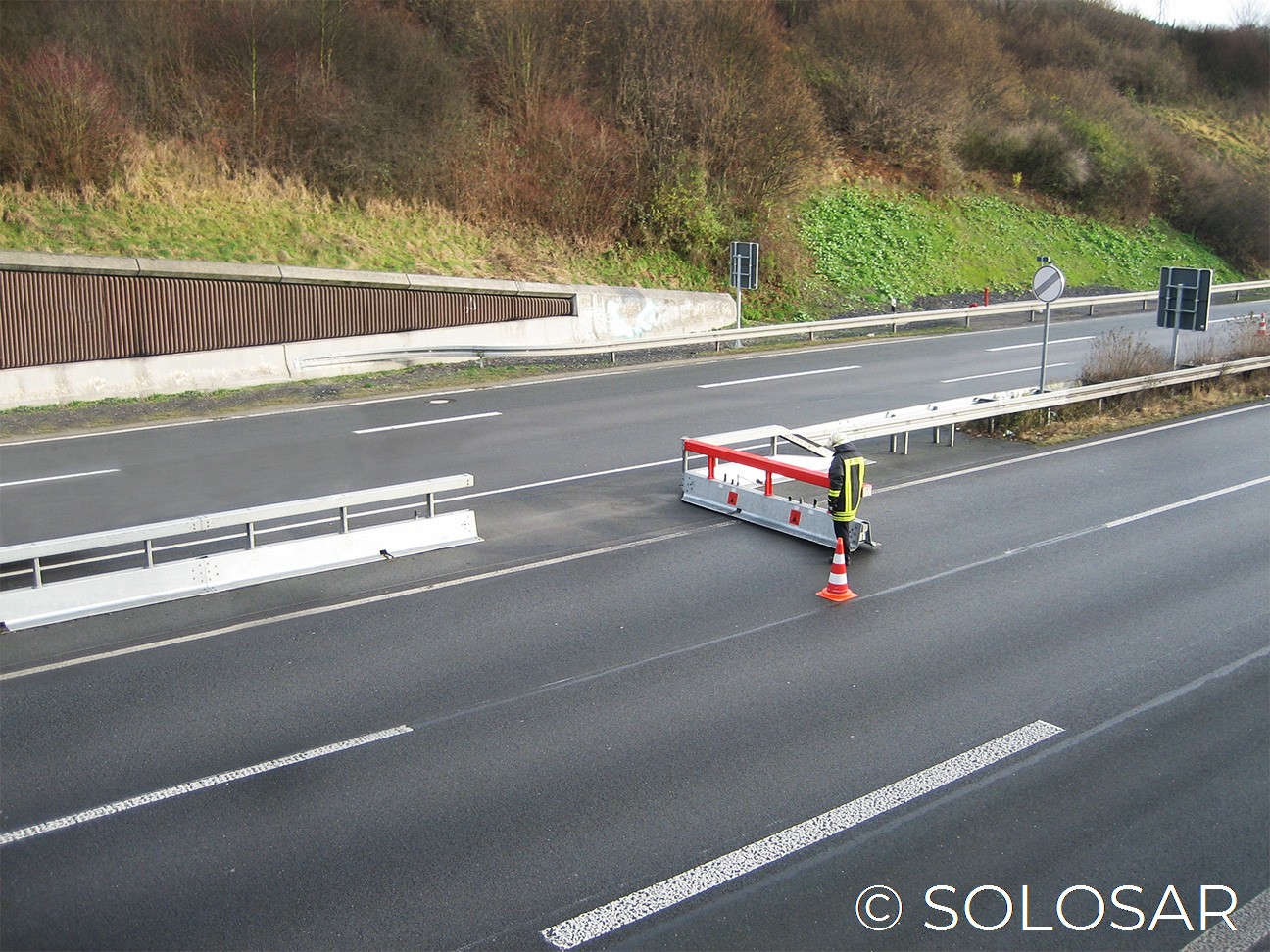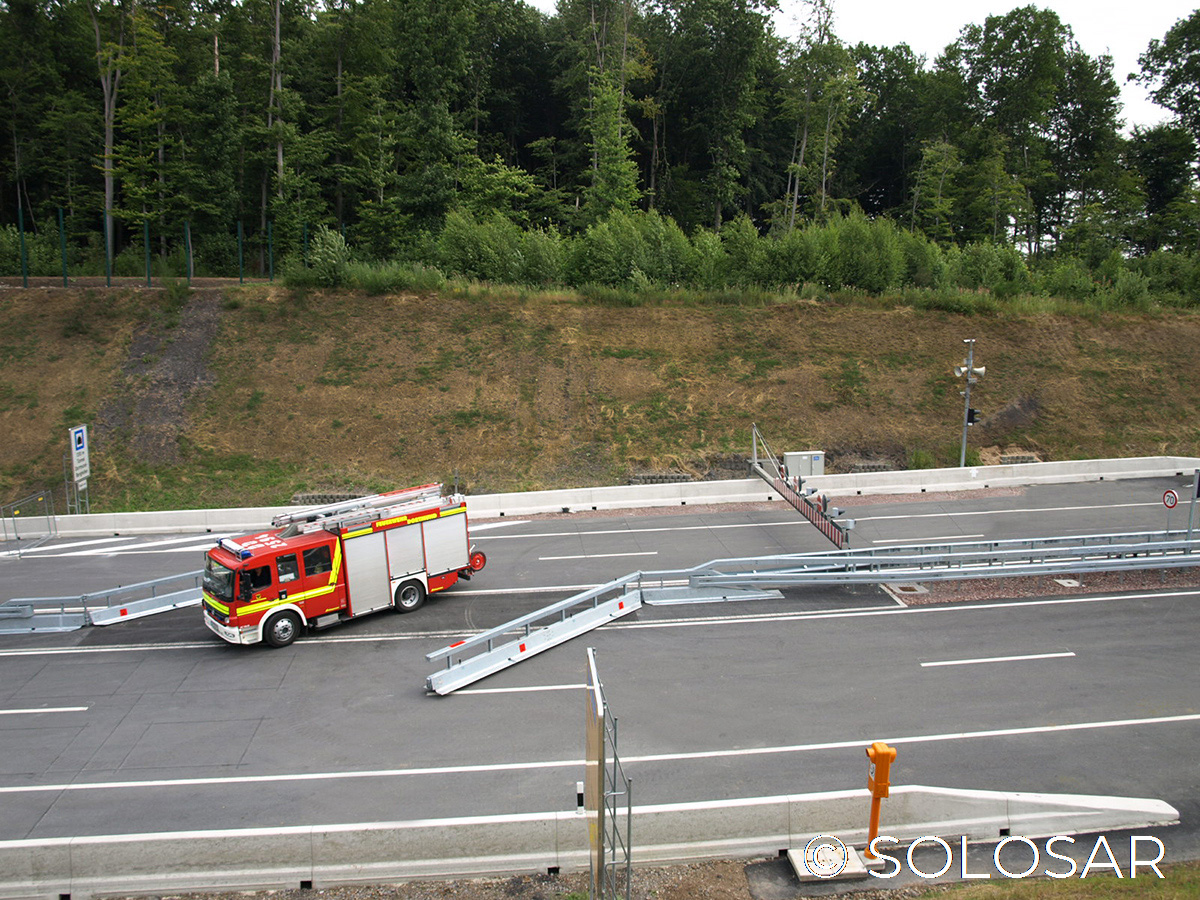 SOLOSAR's H1 and H2 level opening gate barriers meet the needs of diversion in the case of construction sites or emergency crossings in the central reservation. These divices are perfect when carriage ways must be kept fully open during peak traffic hours (day time) and then, at low traffic, are switched to contra flow situations (night time).
SOLOSAR offers 2 dedicated devices tested according to EN 1317: SOLOGUARD (H1) and SOLOTECH (H2). Find all the information below.