Height restriction gantries
A complete range for access control in car parks.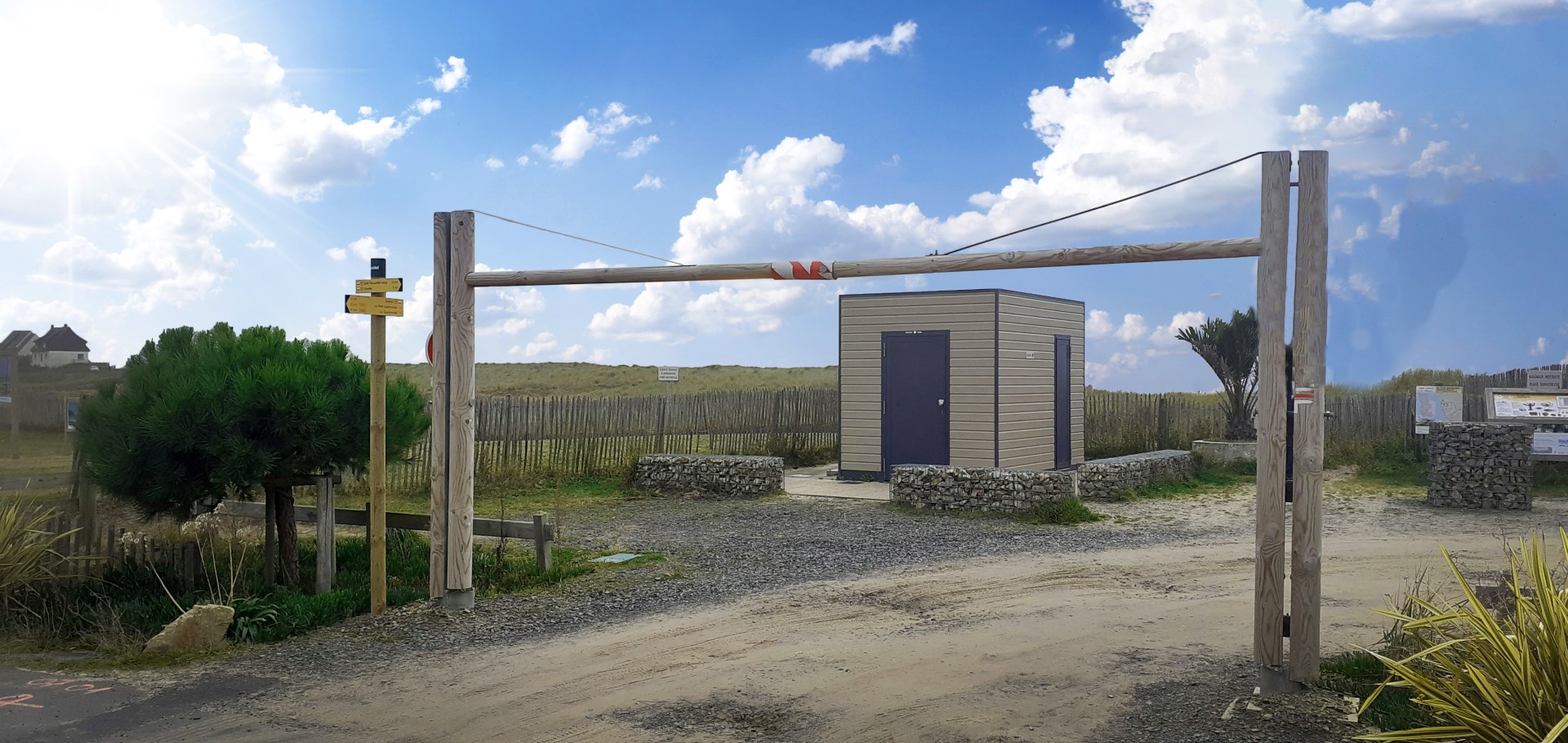 SOLOSAR has developed this range of height restriction gantries which is now a standard on the market. In solid autoclaved wood cl.4 or mixed wood/steel, our SOLONATURE height restriction gantries, fixed or pivoting, are THE solution when it comes to limiting the height of access to a site.
The pivoting version, which is a combination of wood and galvanized, allows occasional passage of vehicles at greater heights and is anchored to the ground. Our gantries are dimensioned according to the Eurocodes and you can compose them in terms of height, options (locking pin, signpost, hanger for reflective sheets, etc.) according to your project, because for us, your project is unique so we do not impose standardised kits.
Discover our solutions for limiting access to authorised vehicles only below.