✔️ Height restriction gantries
A complete range for controlling access to site entrances or car parks.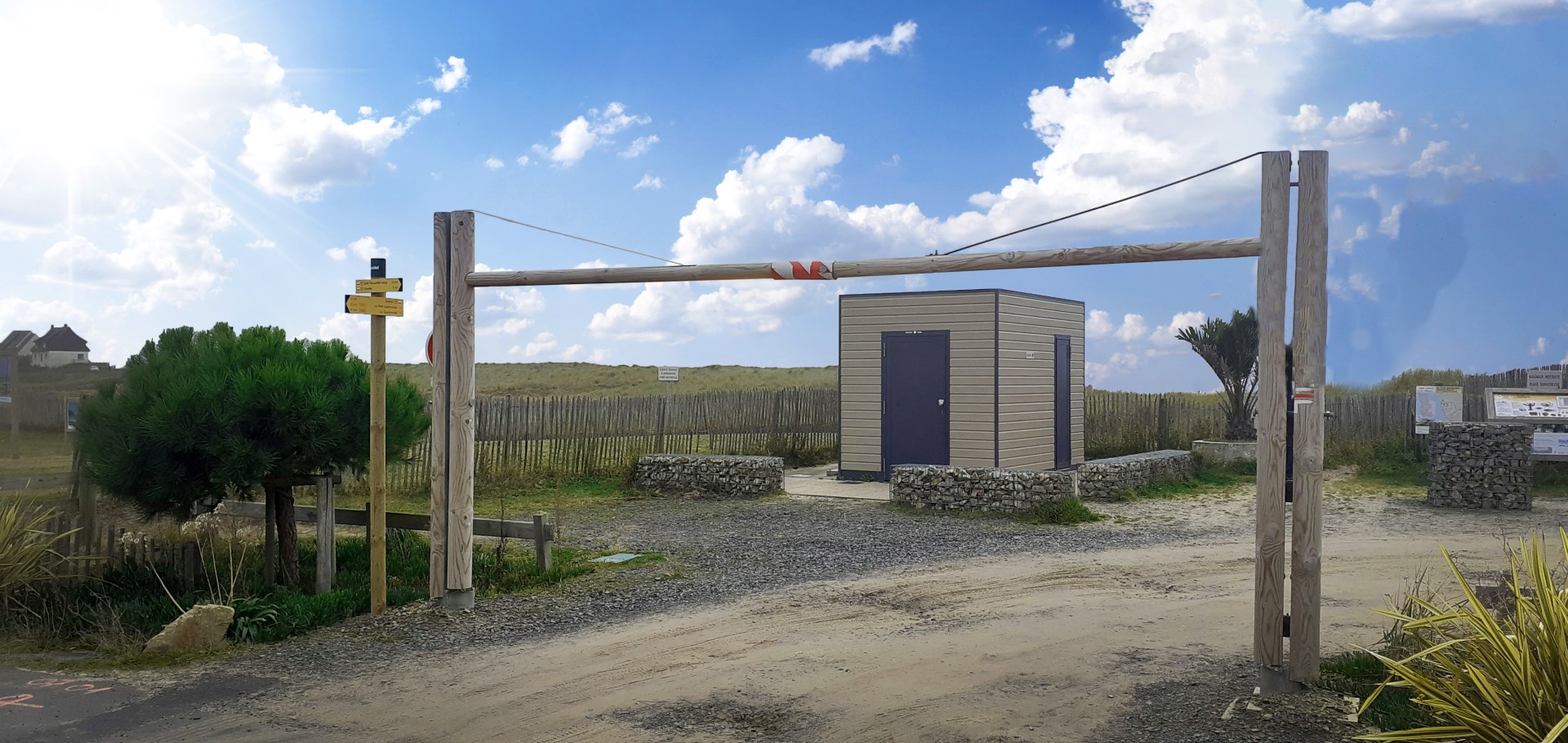 SOLOSAR has developed a range of pivoting height restriction gantries that are now the market standard. Made entirely from galvanised steel and clad in class 4 autoclaved solid wood, our SOLONATURE® gantries are durable and robust, making them THE solution when it comes to limiting the height and width of access to a site.
The pivot, which opens easily thanks to an exclusive cam and hinges, allows vehicles of greater height to pass through occasionally, and is anchored to the ground.
Our gantries are designed in accordance with Eurocodes, and our design office is at your disposal for any specific dimensions you may require. We offer a wide range of options, including a wide-grip locking pin, a signpost, a hanger for retro-reflective film, etc.).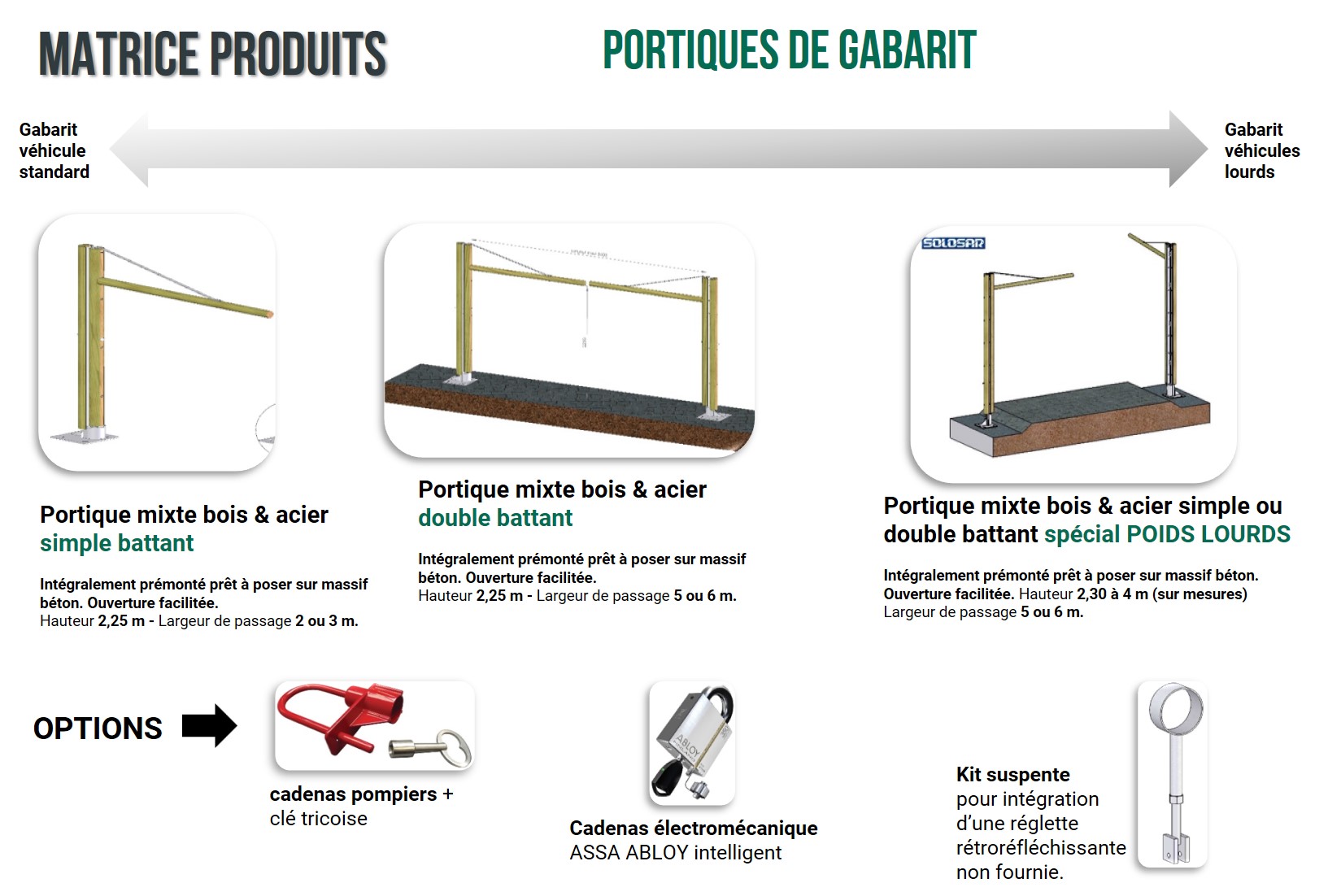 Find out more about our solutions for restricting access to authorised vehicles only: