SOLONATURE®
Sustainable wood and steel access control solutions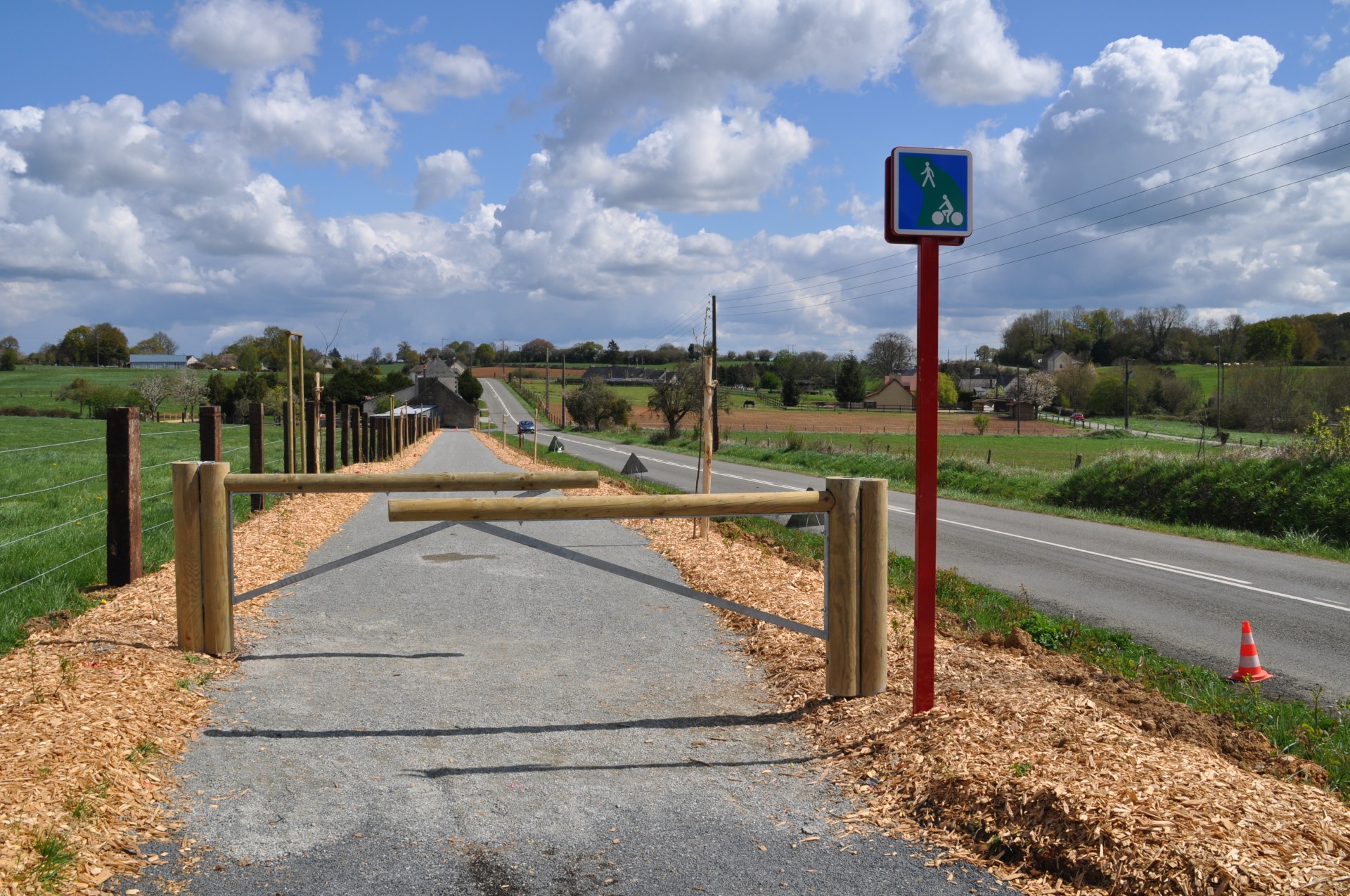 The reappropriation of public spaces by users and the integration of soft mobility and alternatives to the car are now major challenges for all local authorities. Because outdoor spaces are now shared by several types of user, and to ensure that outdoor activities always remain a pleasure, SOLOSAR places safety and durability at the heart of all its product developments.
Since 2007, our SOLONATURE range of autoclaved wood and galvanized steel access control solutions has been offering natural, aesthetic and safe landscaping solutions designed to last.
Your landscaping projects need a twofold response: the ability to listen to your specific needs and the ability to react quickly to ensure deadlines and quality. This is what SOLOSAR offers through SOLONATURE.
A complete range to guide, direct, control and secure public spaces.
Fences
Swinging gates
Height restriction gantries
Bollards
Retaining walls
Wheel chaser
Autoclaved rounds and sawn timber
👉 Find all our products in detail by clicking on the category of your choice on the LEFT of the screen.
A truly eco-responsible and local range
A true ECORESPONSABLE product is one that has less impact on the environment throughout its life cycle, consumes less Co² and requires less water and energy to produce. To reduce your ecological footprint, it's best to buy a product made in France or Europe, or from materials sourced in Europe.
SOLONATURE comes from sustainably managed forests, and 85% of our raw materials are sourced within a 170 km radius of our factory in Moselle.
Finally, a repaired product means one less product to recycle, and therefore less pollution! SOLOSAR goes far beyond the standard European warranty with a 10-year guarantee against premature rotting of wood components, for a sustainable, responsible and local investment. All our products are designed and assembled in Sarreguemines (Moselle), France.
And if you can't find what you're looking for, or would like a customized project?
Contact us and we'll find a solution, because for us, your project is unique!
Some of our many achievements: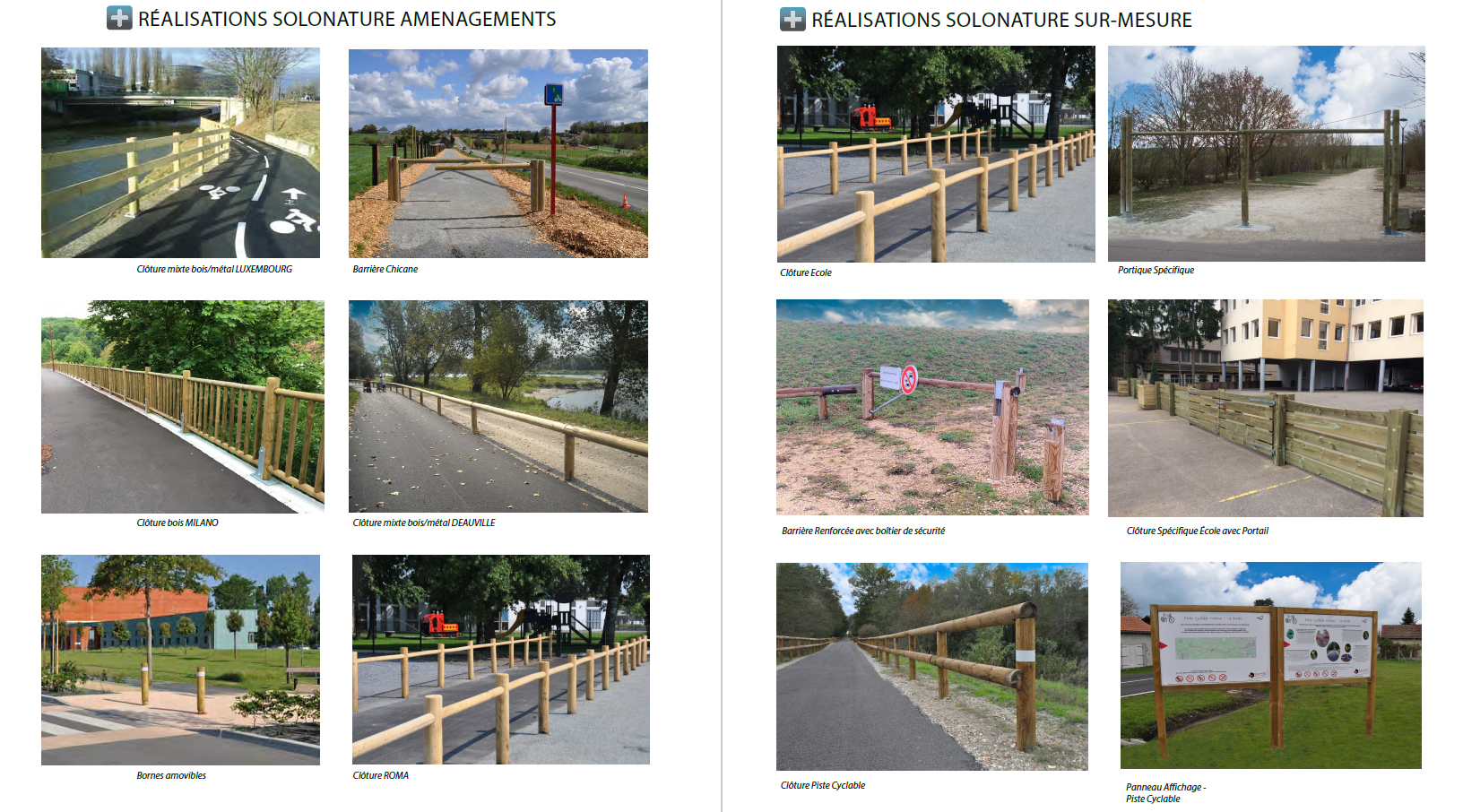 To become a SOLONATURE distributor, call +333 87 98 56 04.
| | |
| --- | --- |
| | Download the new SOLONATURE® 2023 brochure (PDF) |