*ULTRAGUARD™*
Highly retroreflective coating system applicable on all vehicule restraint systems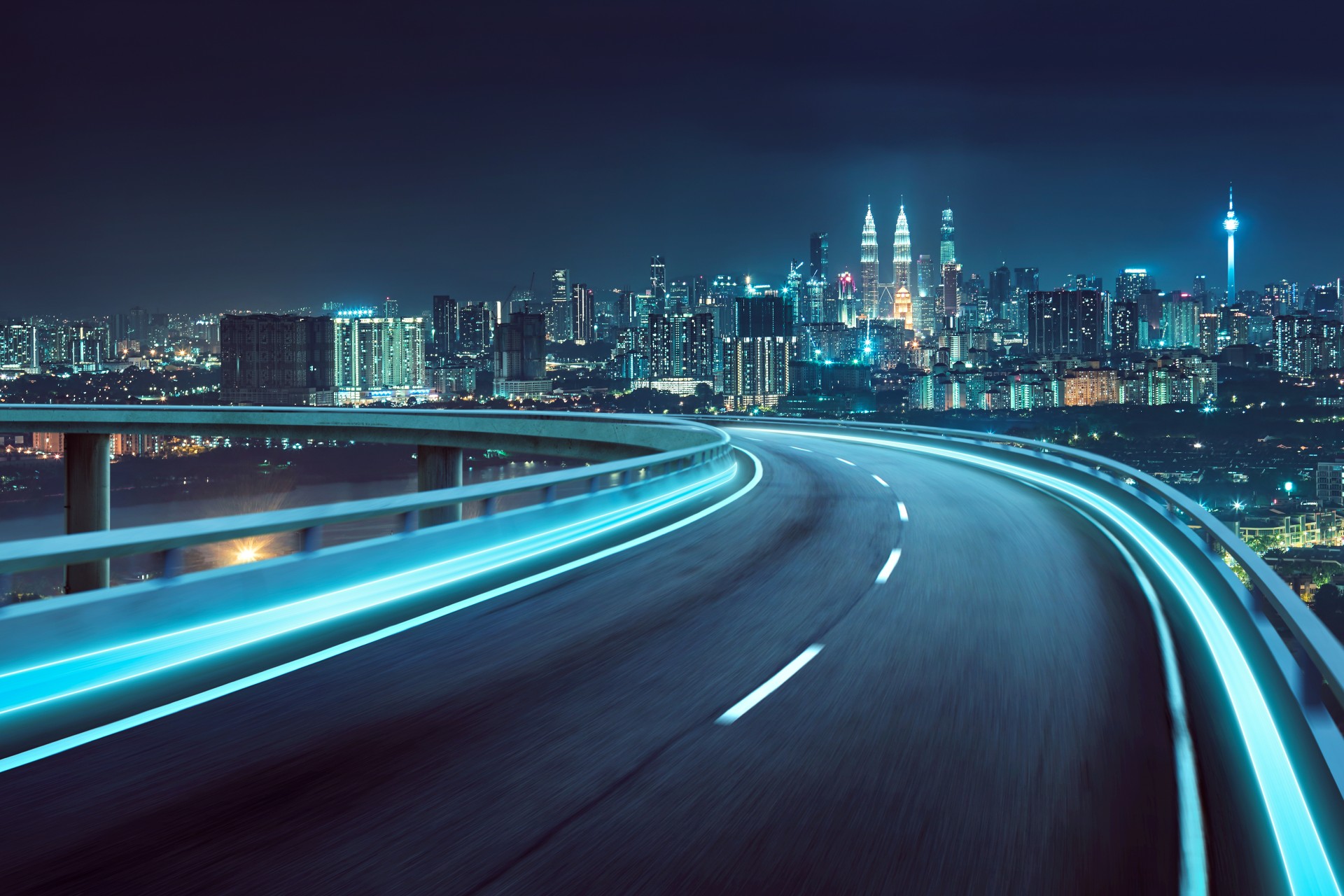 HAVE YOU EVER EXPERIENCED SUCH DEGRADED WEATHER CONDITIONS?

ONE SOLUTION: ULTRAGUARD™
What is ULTRAGUARD™?
ULTRAGUARD™ is a combination of a specially formulated water-based paint and high-reflective glass beads that can be applied vertically to all type of road restraint systems (guardrails, concrete barriers, mobile safety barriers, etc.).
ULTRAGUARD™ provides a glare-free, three-dimensional, continuous perception of the roadway, like an Ariane's thread, guiding road users in darkness and in bad weather, thus ensuring, better safety.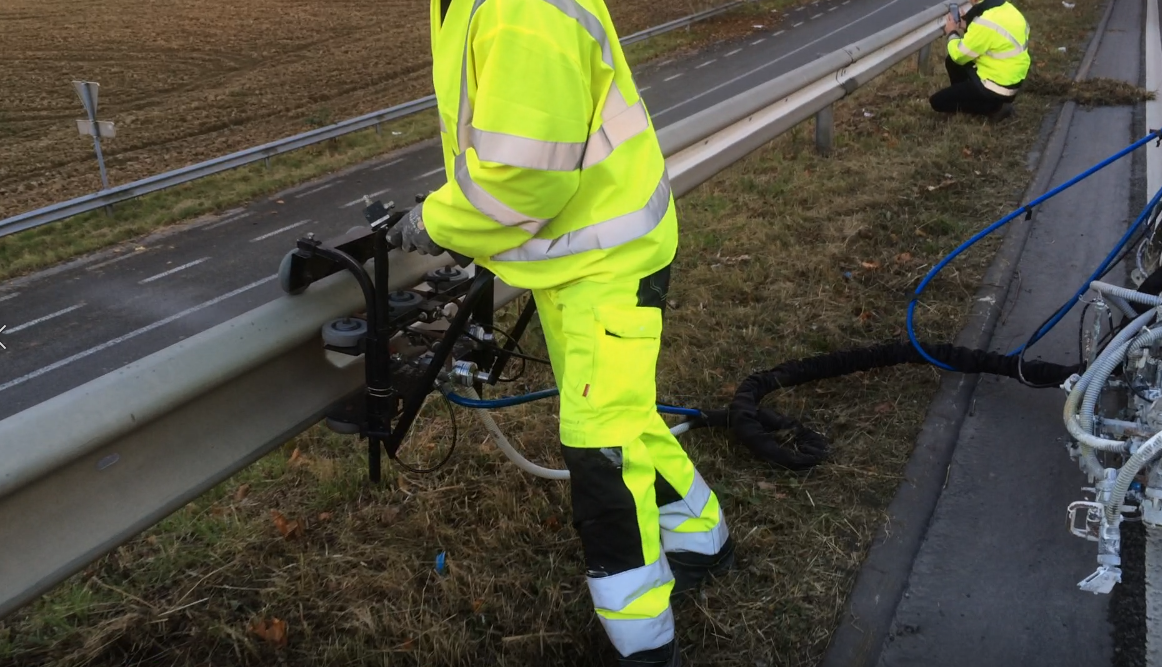 AN UNIQUE AND PATENTED TROLLEY
The innovative application trolley is a unique and patented device (EN 2.342.292) and can be installed on any type of road restraint system.

The trolley can be connected to all marking machines on the market.

ULTRAGUARD™ has been developed to be used in addition of the road markings to give the driver a full perception of the road.
A QUICK AND EFFICIENT INSTALLATION
A RANGE OF APPLICATIONS
ULTRAGUARD™ is a high visibility system applied in dry weather from 5° C.
It allows a better definition of the 3D geometry of the road, day and night, particularly, in difficult weather conditions.
Its applications are possible on a variety of road restraint systems: steel crash barriers, concrete barriers, low walls, etc.

ULTRAGUARD™: A REAL INNOVATION FOR SMART AND AUTONOMOUS VEHICLES!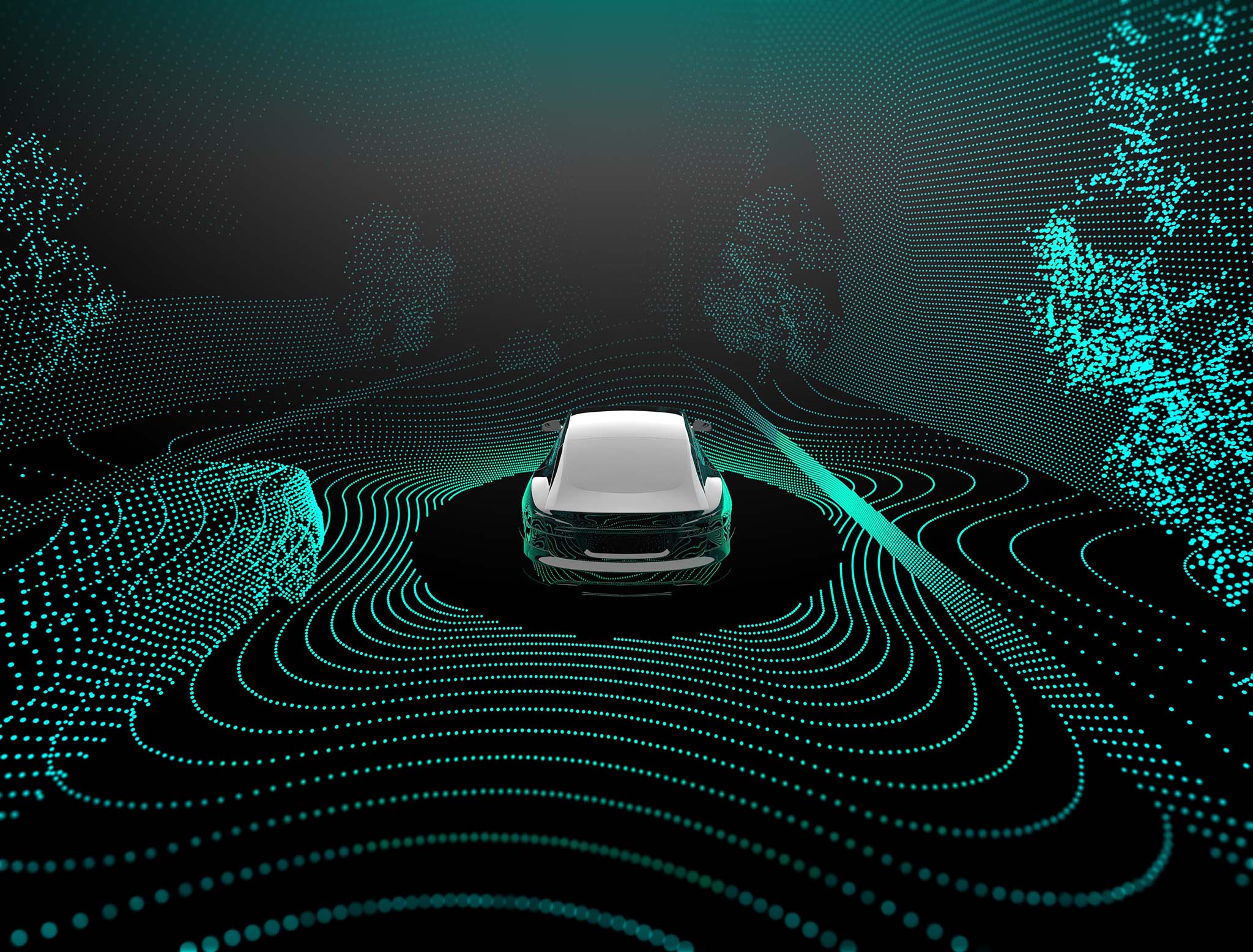 ULTRAGUARD is a real innovation for SMART CAR and autonomous vehicles. It allows continuous communication with all methods of remote sensing and infrared light pulse telemetry (ADAS).
A "reading" test was carried out with a SMART CAR in Finland, near the Arctic Circle in late 2019: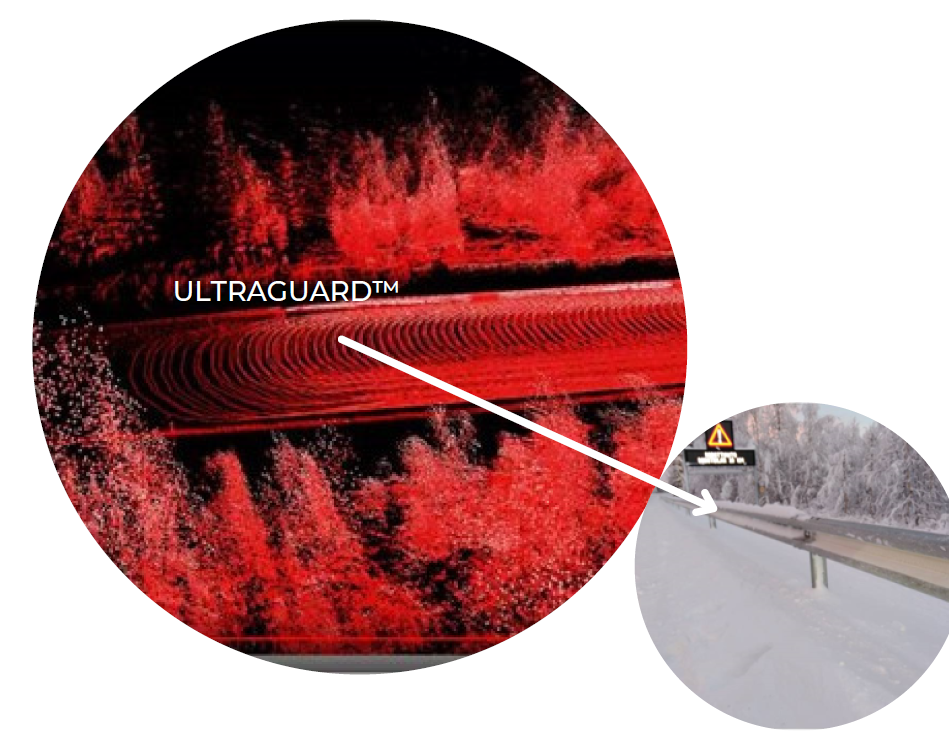 An exclusive partnership between Potters and SOLOSAR
TO FIND OUT MORE...
| | |
| --- | --- |
| ENGLISH | FRENCH |
| | |
| | | |
| --- | --- | --- |
| GERMAN | SPANISH | PORTUGUESE |
| | | |
OR DISCOVER THE TECHNICAL DETAILS HERE:
Product selector