*ULTRAGUARD™*
Highly retroreflective coating system applicable on all vehicule restraint systems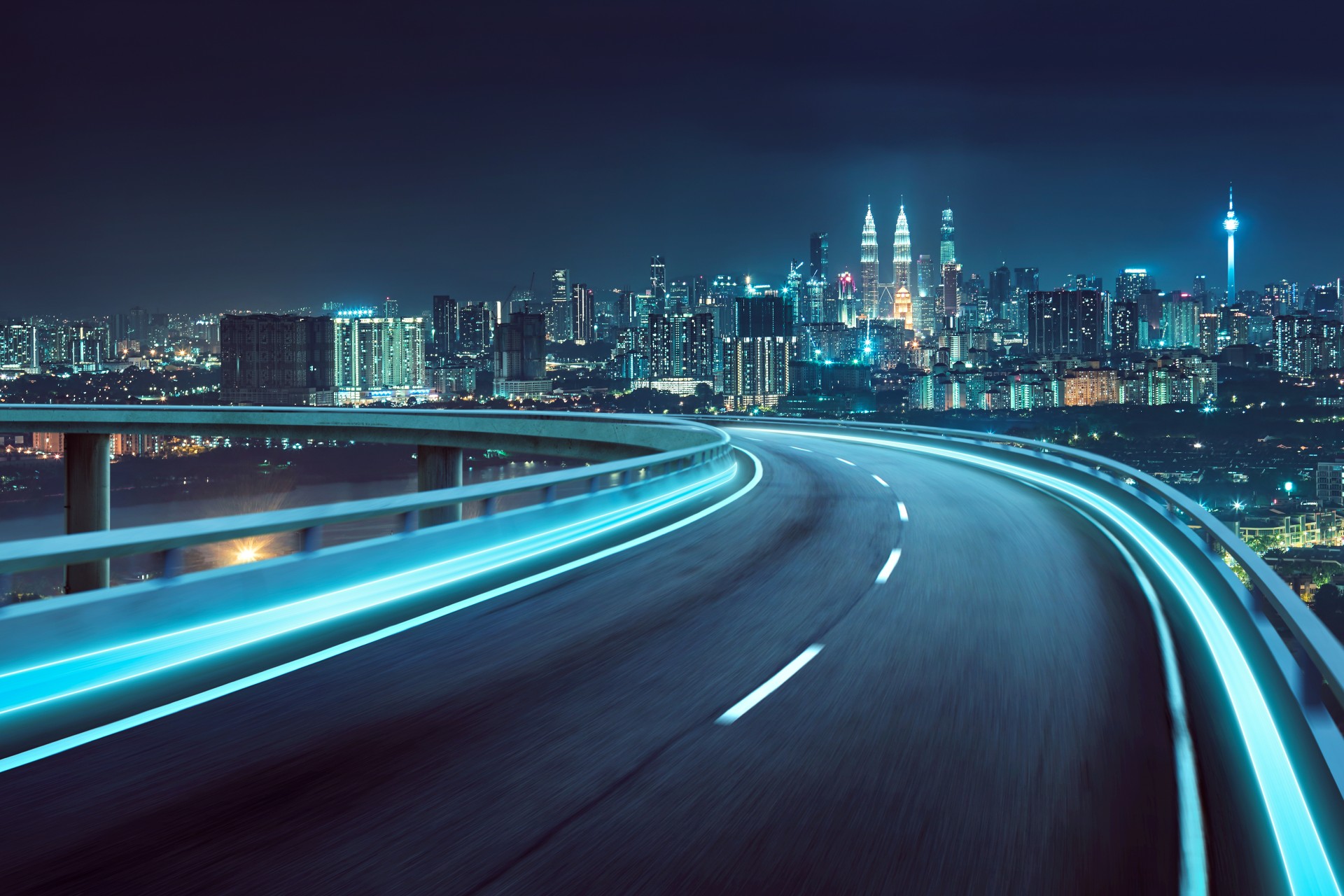 HAVE YOU EVER EXPERIENCED THOSE BAD WEATHER CONDITIONS THAT COMPLICATE YOUR DRIVING EXPERIENCE ON THE ROAD??

ONE SOLUTION: ULTRAGUARD™
What is ULTRAGUARD™?
ULTRAGUARD™ is a combination of a specially formulated water-based paint and high-reflective glass beads (refractive index 1.9 according to EN 1436) that can be applied vertically to all type of road restraint systems (guardrails, concrete barriers, mobile safety barriers, etc.).
ULTRAGUARD™ provides a glare-free, three-dimensional, continuous perception of the roadway, it allows a perfect visibility and thus a better anticipation of the road users especially at night and by bad weather.
AN UNIQUE AND PATENTED TROLLEY
The ULTRAGUARD™ application trolley is a unique device that can be adapt to suit different type of road restraint system.

It allows the simultaneous application of paint and glass microbeads. The trolley fits on all airless marking machines on the market.

The ULTRAGUARD™ system can be applied in dry weather from 7° C and the expected output is 1 to 1.5 km/h.

The width of application depends on the wishes of the road operator: between 5 and 10 cm.
ULTRAGUARD™ VIDEO PRESENTATION
A QUICK AND EFFICIENT INSTALLATION IN BELGIUM
A QUICK AND EFFICIENT APPLICATION IN SWITZERLAND
ULTRAGUARD™ application in FRANCE (in the Department of Drôme)
ULTRAGUARD™ applied on a hybrid road restraint system with handrail for a crash test on the JTDR organized by the SER (in partnership with Transpolis and ASCQUER)
ULTRAGUARD™ on concrete curb - Reunion Island
ULTRAGUARD™ : first application in the United Arab Emirates
ULTRAGUARD™ : first application in Bahrain (Manama)
A FULL RANGE OF APPLICATIONS
ULTRAGUARD™ can be applied to all road restraints: single or double crash barriers, double or triple waves, on concrete barriers, on mobile safety barriers, low walls, new jersey, etc.

WHY APPLY ULTRAGUARD™ ON ROADS?
44% of fatal accidents occur between 10 pm and 5 am (source WHO), although this period of the day represents only 10% of total traffic. Half of them happen in rainy weather... Despite the existence of regulatory equipment such as traffic signs, road markings and guardrails, the road remains dangerous.
Moreover, a driver's field of vision is about 180° when stationary and only 60° at 80 km/h. The faster you drive, the more "tunnel vision" is required. The driver must continue to visually "scan" his environment in order to anticipate the possible occurrence of an unexpected event on the road.
The cost of road unsafety varies from country to country and according to calculation methodologies, but on average a seriously injured person costs society some 400,000 Euros and a dead person costs 3.4 million Euros. No savings in road safety are to be made to save lives.
Anticipation is the ability to perceive situations early enough, to analyze them correctly and to make the appropriate driving decisions. Only by anticipating can the driver's reaction time be reduced, as he or she will be quick to act more quickly. ULTRAGUARD™ is a complement to existing road equipment and represents the only solution to achieve total and permanent visibility and understanding of the roadway for all its users.
ULTRAGUARD™: AN INNOVATIVE AND COMPATIBLE SYSTEM FOR SMART CAR!
ULTRAGUARD™ is a real innovation for SMART CAR and autonomous vehicles. It allows continuous communication with all methods of remote sensing and infrared light pulse telemetry (ADAS).
A "reading" test was carried out with a SMART CAR in Finland, near the Arctic Circle in late 2019: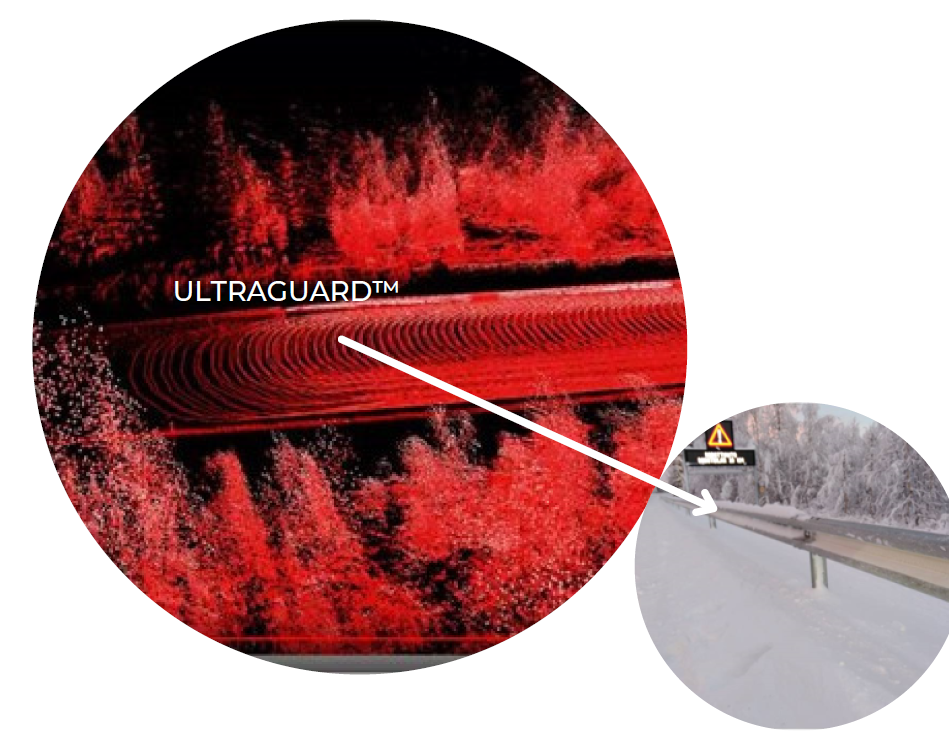 Made by Potters, performed by SOLOSAR
TO FIND OUT MORE...
| | |
| --- | --- |
| ENGLISH | FRENCH |
| | |
| | | |
| --- | --- | --- |
| GERMAN | SPANISH | PORTUGUESE |
| | | |
OR DISCOVER THE TECHNICAL DETAILS HERE: