RAL Vehicle Restraint Systems
High performance CE certified VRS for all road applications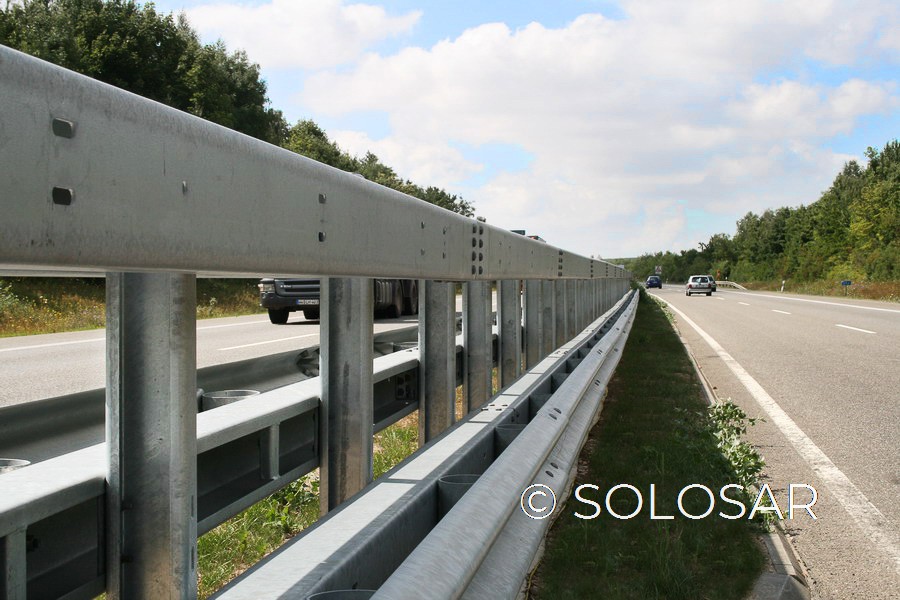 A whole range of high vehicle restraint system that can be connected to each other. These systems are all CE marked according to EN 1317-2 and are issued from the RAL RG 620 suitable for Germany but not only.
The German Association Stahlschutzplanken e.v., which administers the RAL RG 620, includes more than 70 manufacturers of steel road restraint systems. It ensures a constant R&D and a follow-up of the quality of the products, including their installation, on the German network and on the export markets.
SOLOSAR, part of the German HEINTZMANN Group, has been distributing these proven systems on numerous road networks in Europe and around the world.
The procedures of RAL-RG 620 are designed to ensure the quality of steel road restraint systems and complement the CE mark of the European standard EN 1317 by controlling the production of the components, galvanization and installation.