Steel backed timber crash barriers acc. EN 1317-2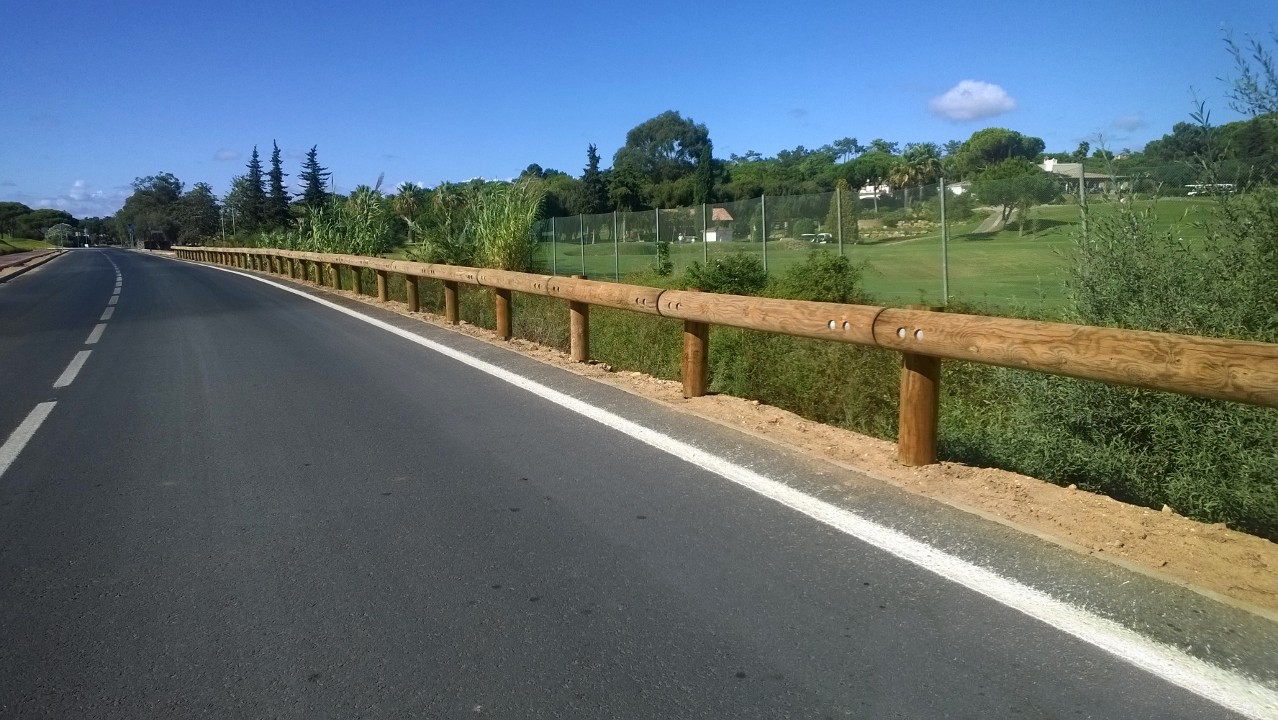 Do you think it's possible to combine aesthetics and safety? So does SOLOSAR!
Some natural areas deserve to preserve their authenticity or enhance their charm, and road safety equipment is no exception.
Whether coastal or mountain itineraries, forest paths or bucolic destinations, the evolution of the road network has made previously confidential places accessible. At SOLOSAR, we believe that road safety and environmental preservation are compatible.
With this in mind, we have developed SOLOWOOD® : a range of mixed wood/steel vehicle restraint systems, CE certified acc. to EN 1317-2, which provide sustainable integration solutions that blend into the landscape, without sacrificing safety.
PERFORMANCE OF SOLOWOOD® STEEL BACKED TIMBER GUARDRAILS

Where wood and metal meet
The combination of steel and wood has given rise to exceptional devices that compromise neither safety nor aesthetics.
Retention capacities equal to those of steel barriers
CE certified by ASCQUER (EN 1317)
Wood cladding on C100 metal posts
Factory-fitted horizontal rail
Simple installation
Versatile production facilities
SOLOSAR combines the skills of iSO 9001:2015-certified production units:

Industrial units for the production of steel parts and galvanizing facilities
Sawmill with 5-axis custom machining and autoclave treatment of solid wood
Assembly and pre-assembly site in Sarreguemines (Moselle).
Complementary, fully-controlled capabilities for a high guarantee of quality
A truly eco-friendly range
To reduce your ecological footprint, it's best to buy a product made in France or Europe, or from materials sourced in Europe. Our supplies for the SOLOWOOD range come from sustainably managed forests, and our raw materials are 100% sourced in Europe. SOLOSAR goes even further, with a 10-year guarantee against premature rotting of wood components, for a sustainable, responsible and local investment. All our products are designed and assembled in Sarreguemines (Moselle), France.

To give you an overview of our range of SOLOWOOD® steel backed timber guardrail solutions, you can now download the full brochure with all the product sheets and technical details you need to make the right choice below.
| | |
| --- | --- |
| | Download our full WOOD® catalogue (PDF - 28 MB) by clicking on the image opposite |