SOLOGUARD® - ITPC H1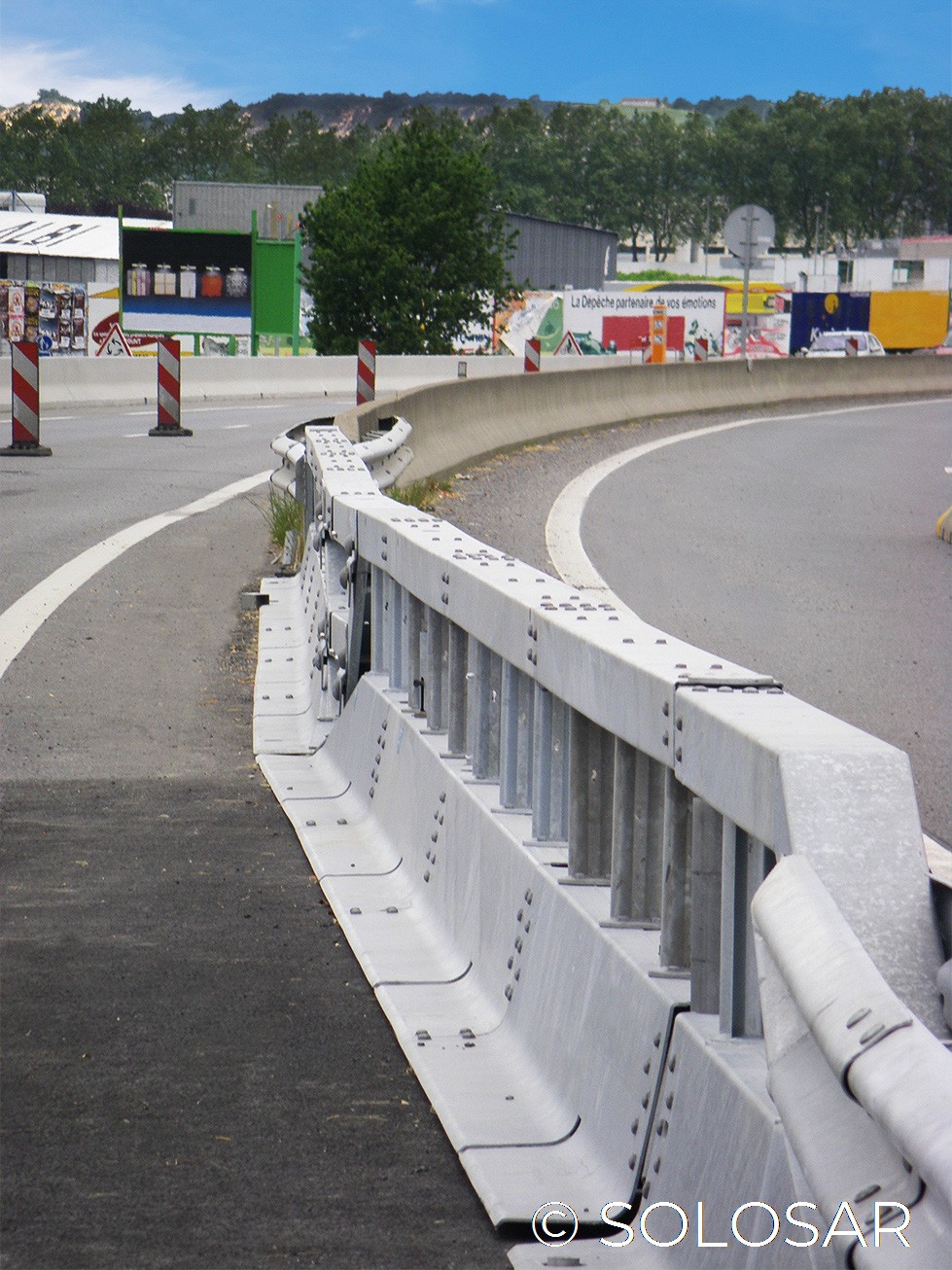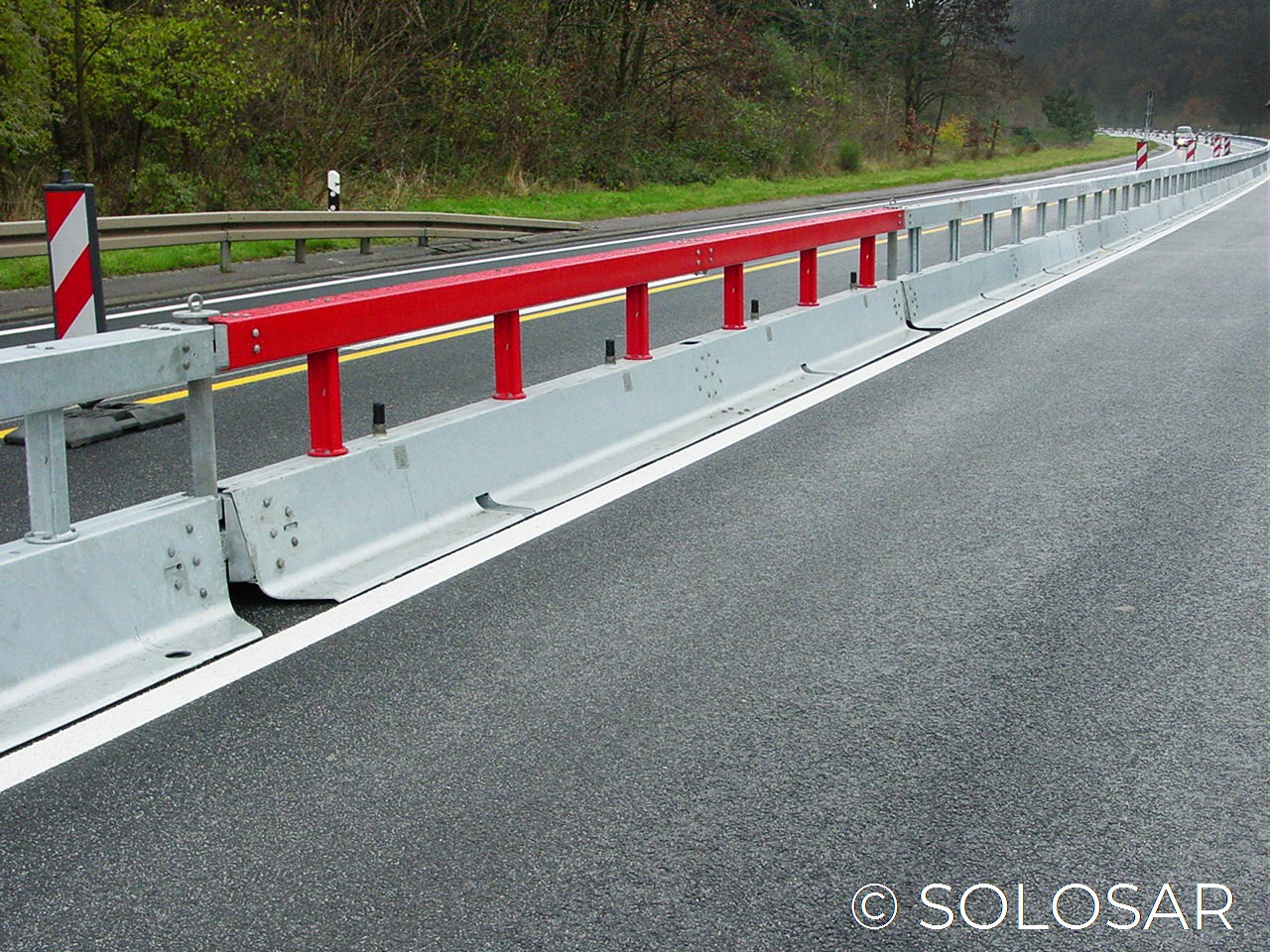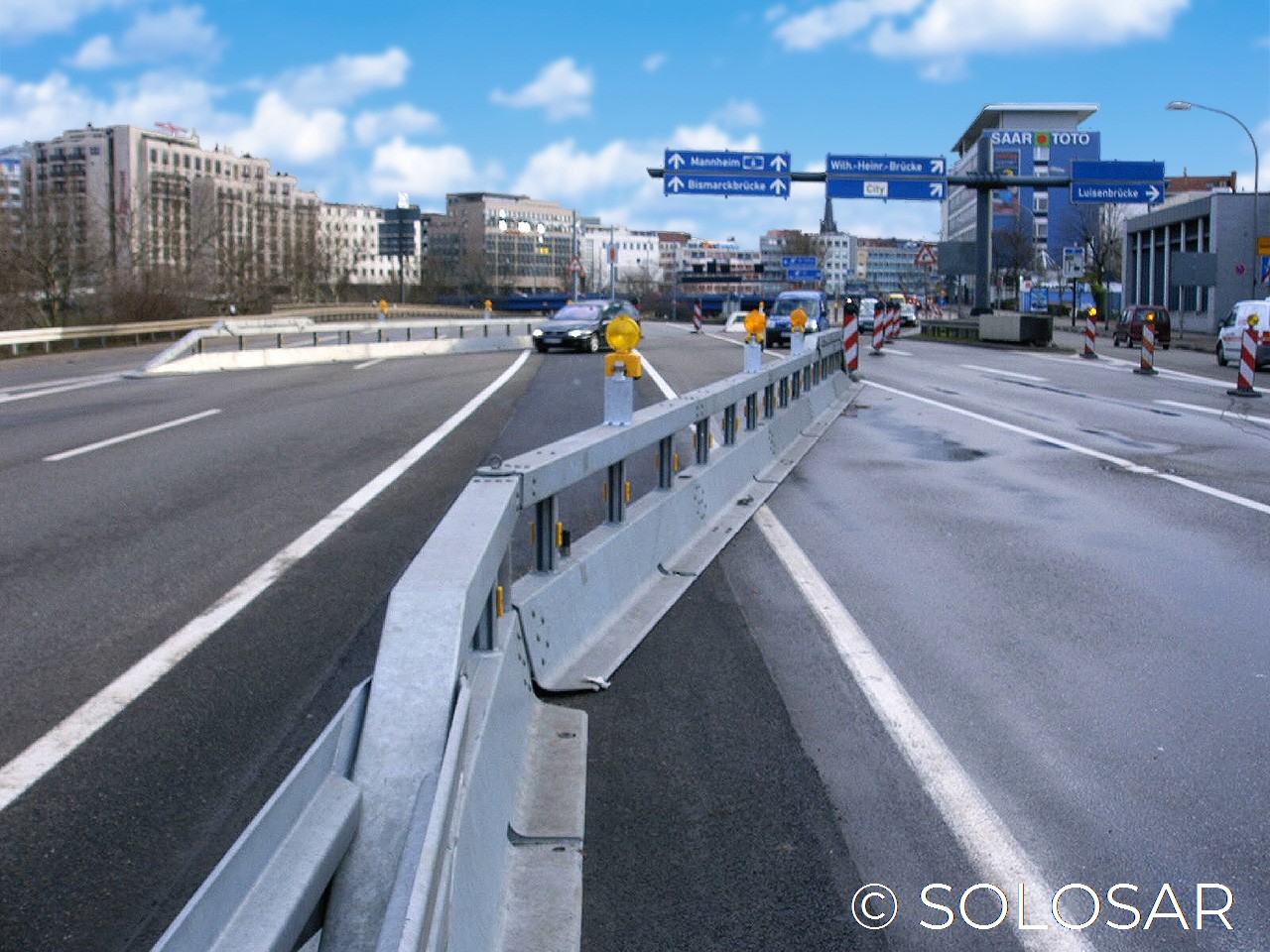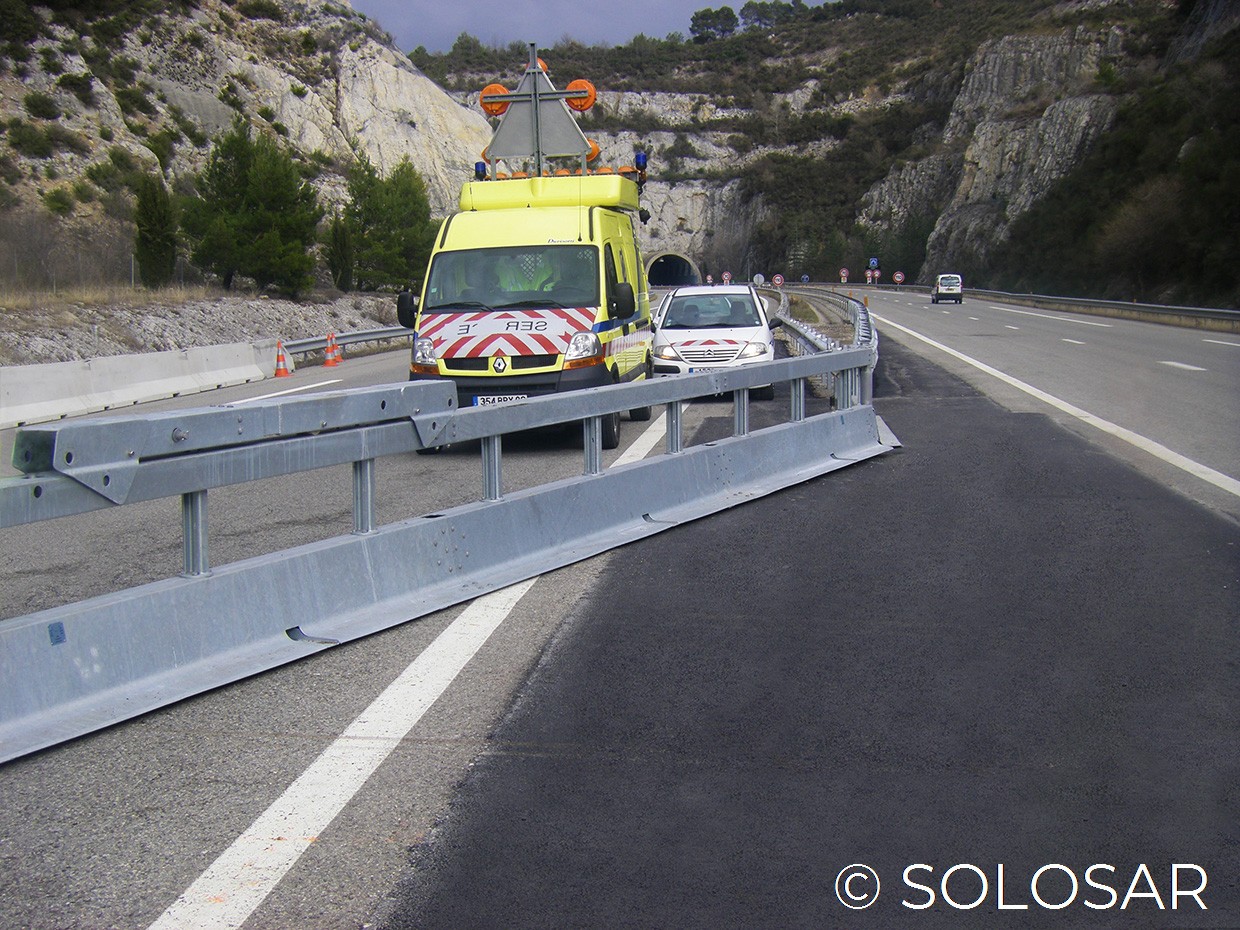 emergency opening for median crossings
Description
Technical data
Product view
Description
SOLOGUARD®, a proprietary system from SOLOSAR, has been designed for ease of use by the operator and to improve the safety of road users.
SOLOGUARD® offers a containment level of H1-W5-B and is CE marked.
The basic element of the system is derived from the VARIOGUARD and consists of 4 m long, half-assembled galvanized steel modules.
Thanks to its 2 arms of 16 lm, it allows the management and the fast deviation of the traffic flows, in case of accident, maintenance of the tracks, ...
SOLOGUARD® is a emergency opening for median crossings.
Opening 5 times faster than a traditional median crossing: less than 5 minutes with 2 operators. The time of presence of the motorway operators on the road is thus extremely reduced compared to standard systems.
Simplified tooling: only one ratchet wrench is required to operate the system.
No parts or tools on the roadway in either the open or closed position, thus optimizing user safety
Protects both light vehicles and trucks.
Technical data
SPECIFICATIONS :
Assembly principle : 2 anchorage elements + 2 central pin + 2 horn of 16 m mounted on wheels + 1 central locking system
Height : 900 mm
Width : 700 mm
Opening length : 32, 40 ou 48 m
Total length : 40, 48 ou 56 m
Weight / lm : 100 kg
Product view
You may also be interested in these products