GR4 -NF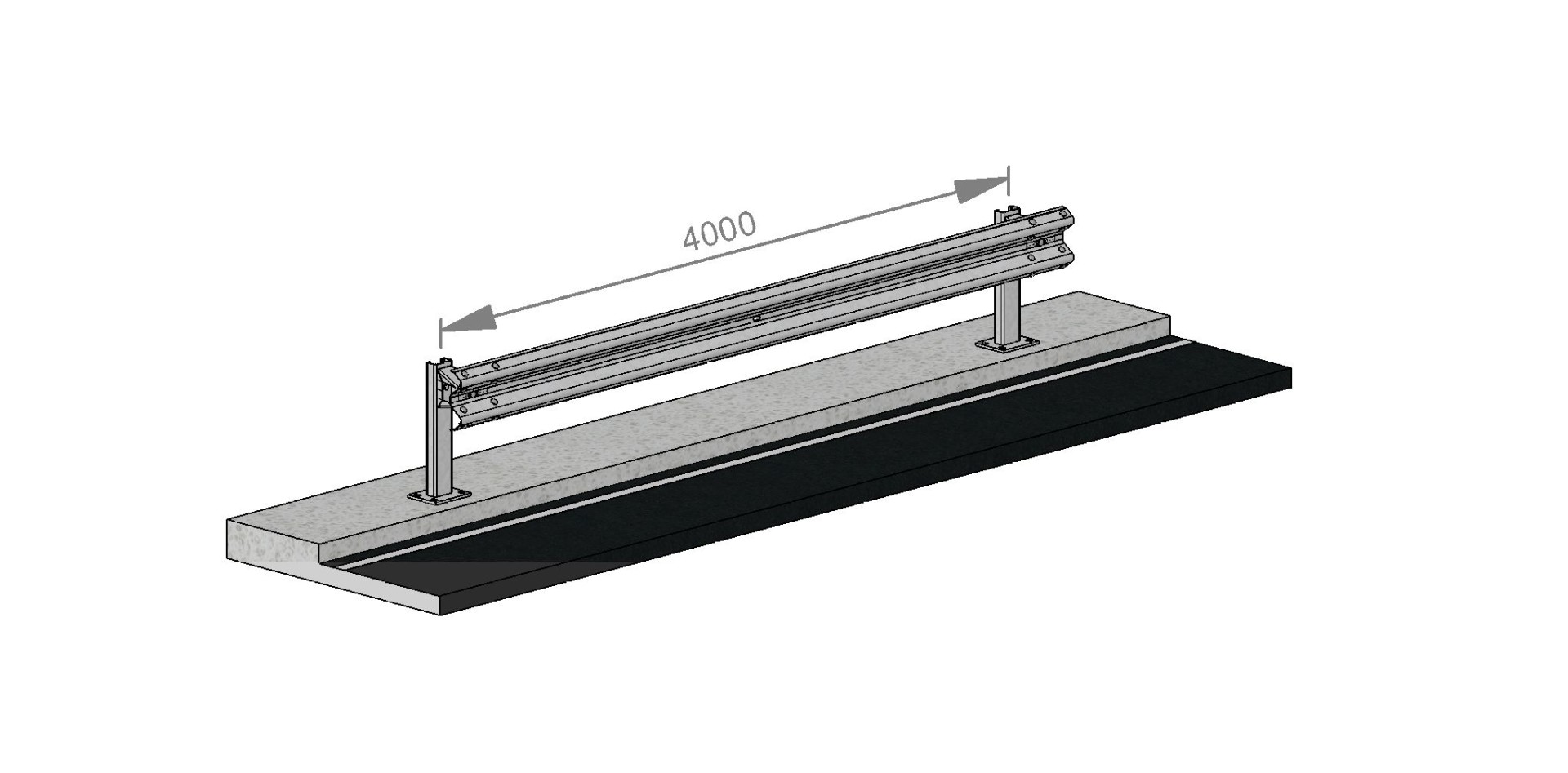 French standard road restraint system (profile beam: A or B)
Description
Technical data
Product view
Description
The GRC-NF guardrail is a product of the French state. This product is a guardrail for current section especially made for bridges NF-profile.
Length tested according to NF P98-417: 15 m.
Components of the system are manufactured according to NF P98-415 standard.
Technical data
SPECIFICATIONS:
Post: C125-NF on base plate in S235 JR steel; length of the post on base plate adapted according to the infrastructure.
Beam profile: AF-NF profile in S235 JR steel (Also available in BF-NF profile in 235 JR steel)
Weight per lm for AF-NF profile with H=700mm post: 16,5 kg
Post spacing: 4 m
Product view