ULTRAGUARD™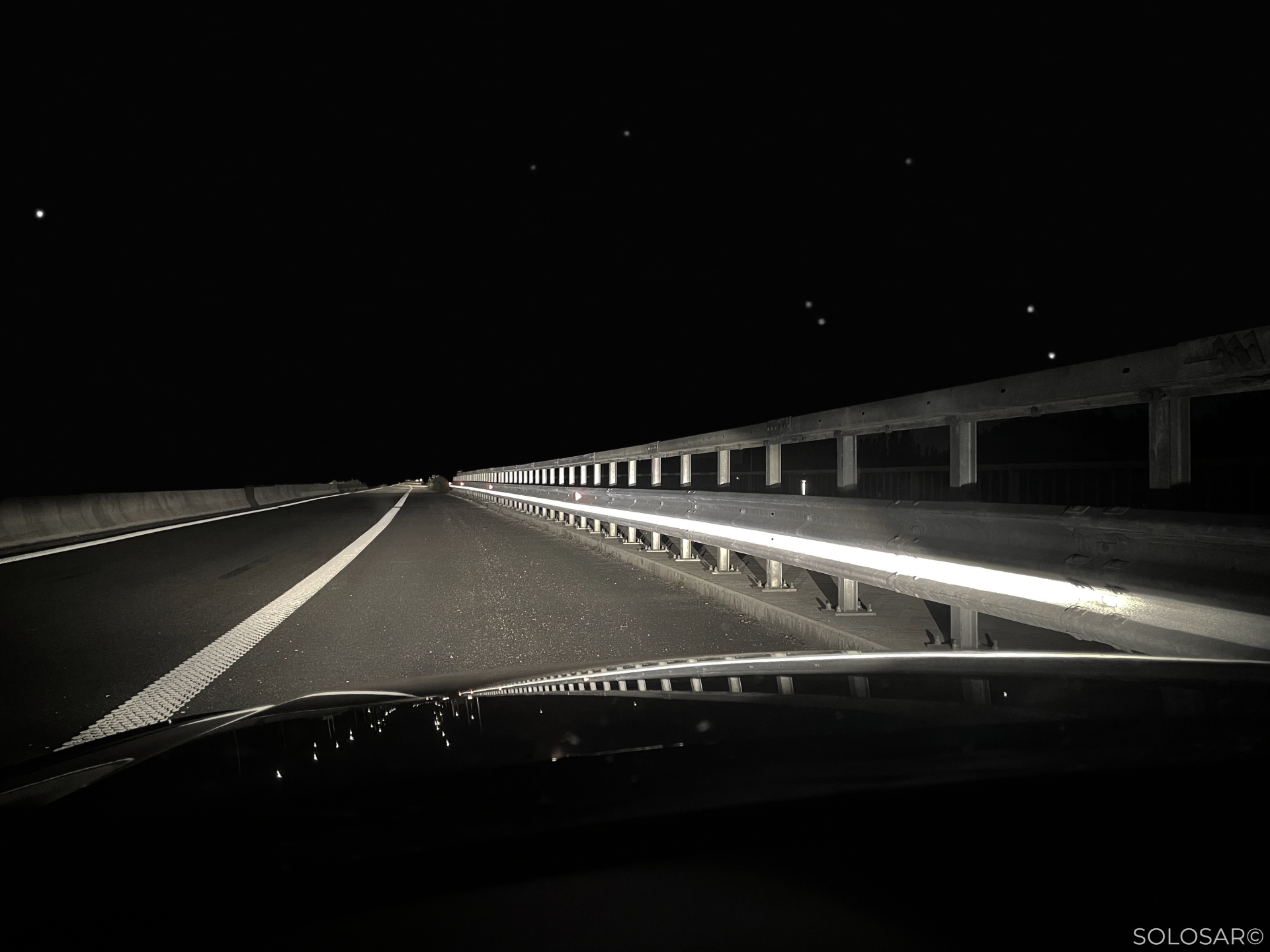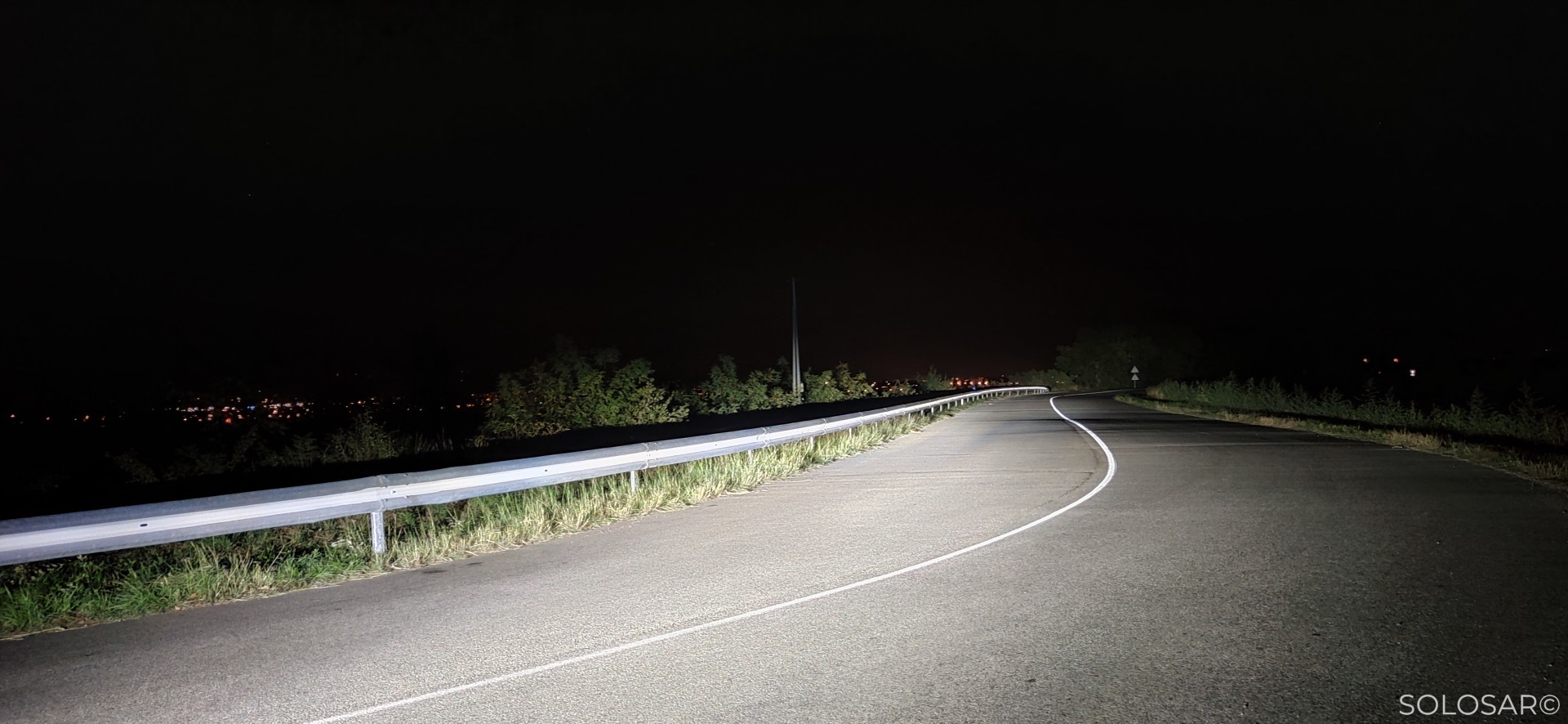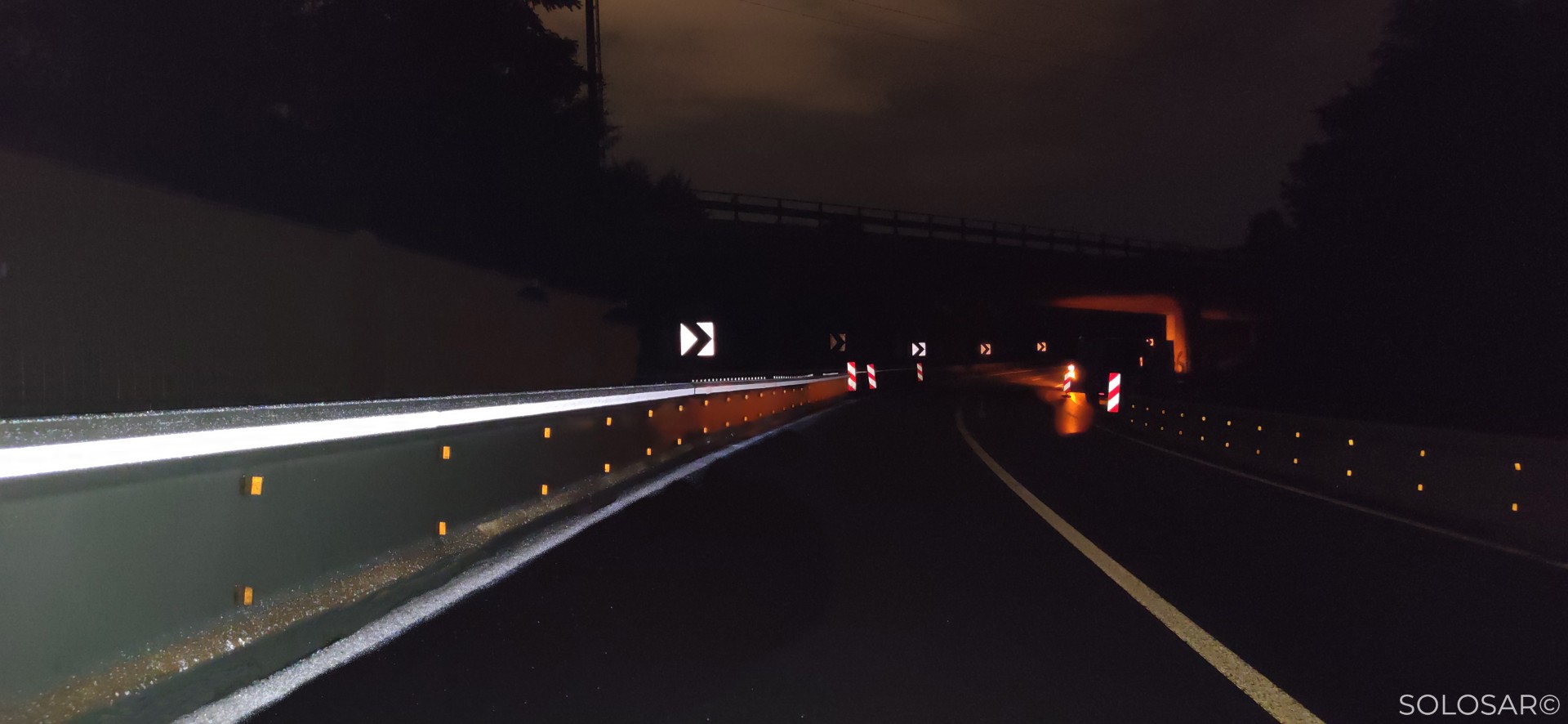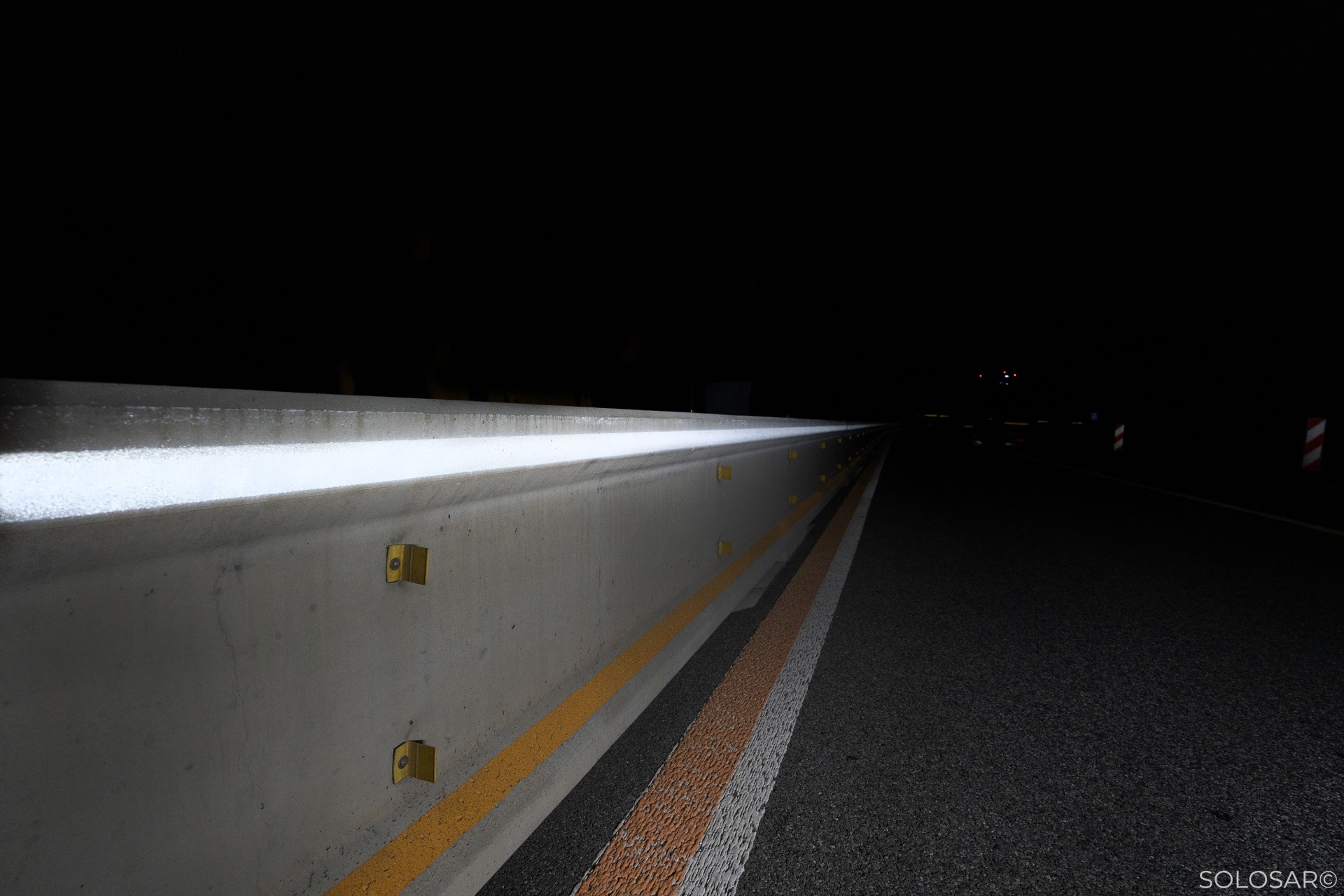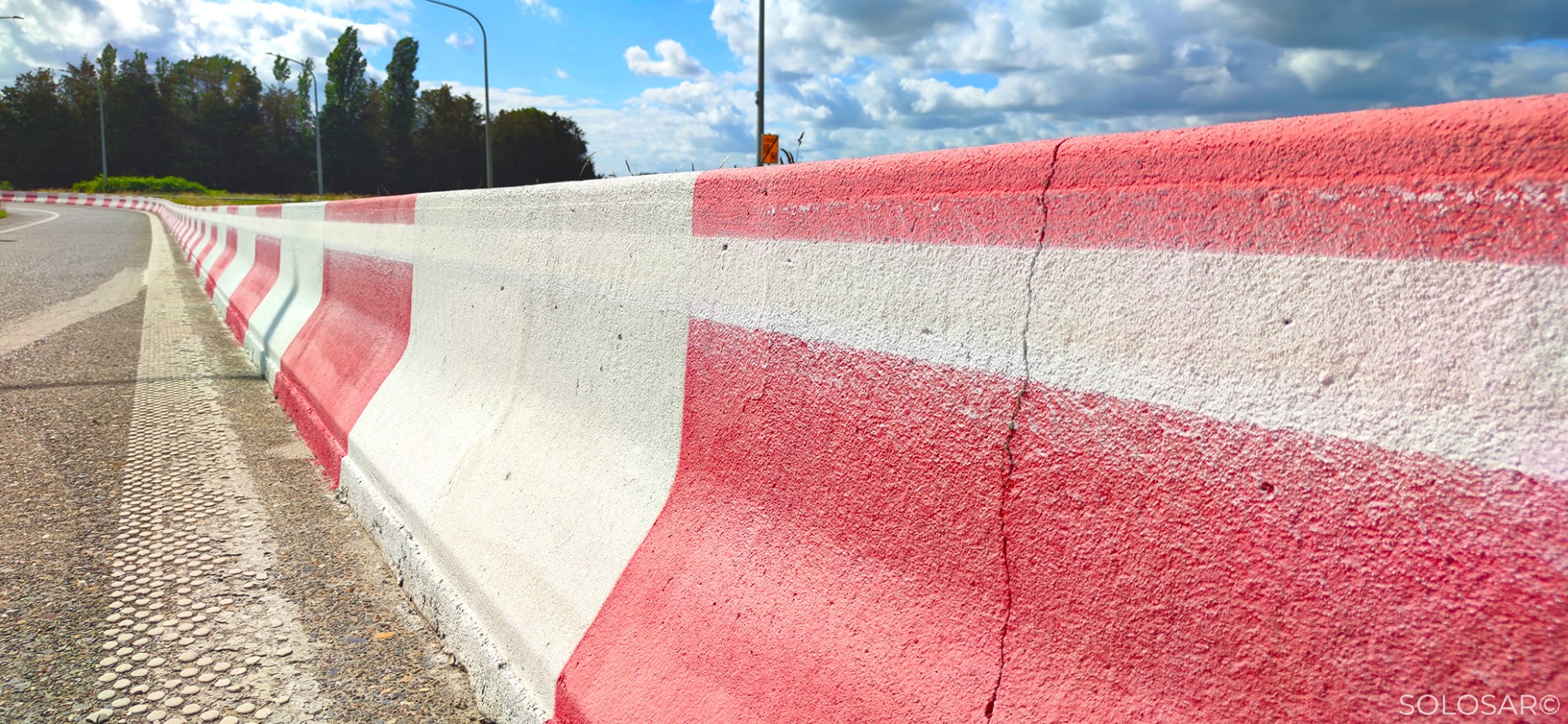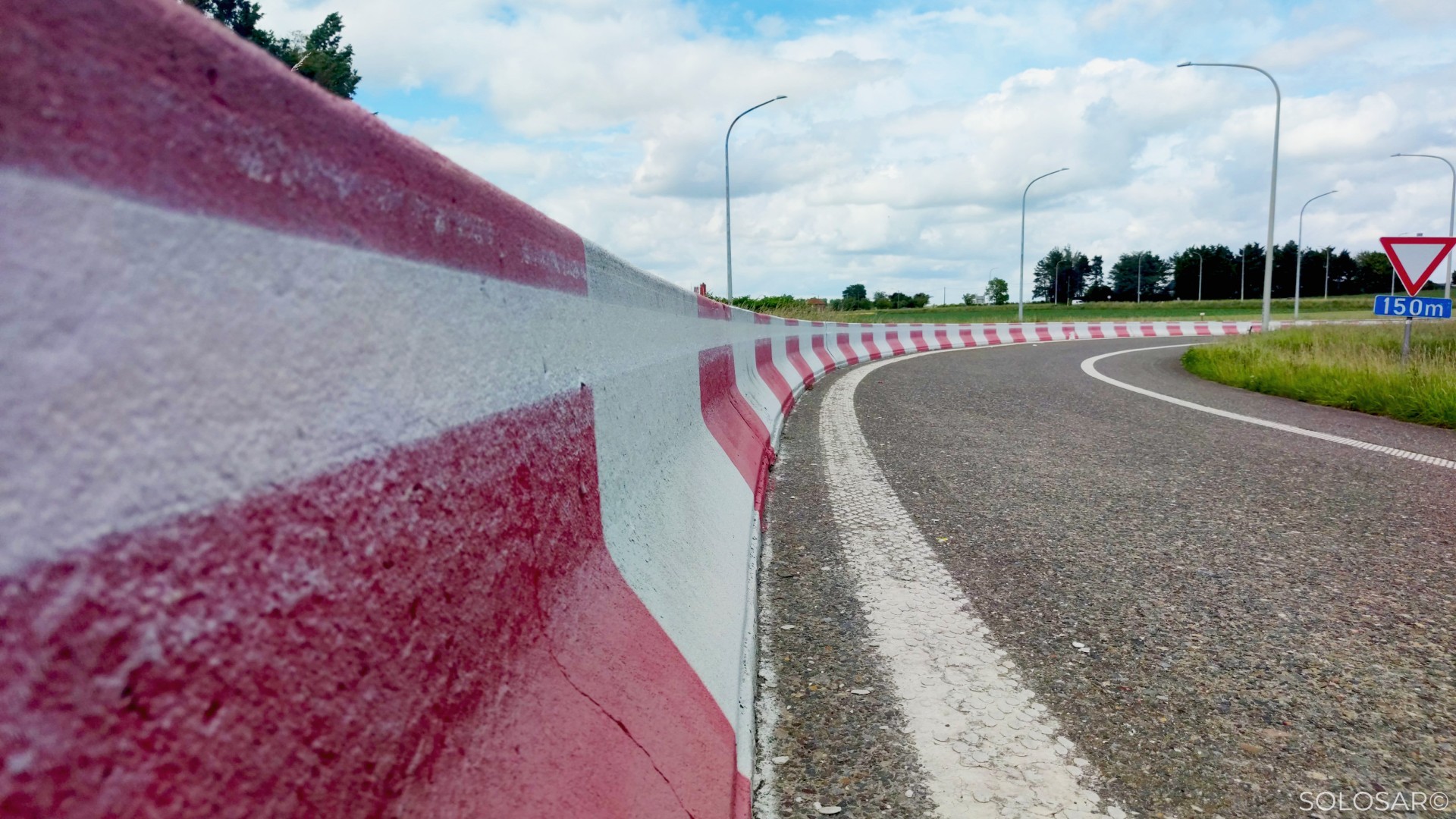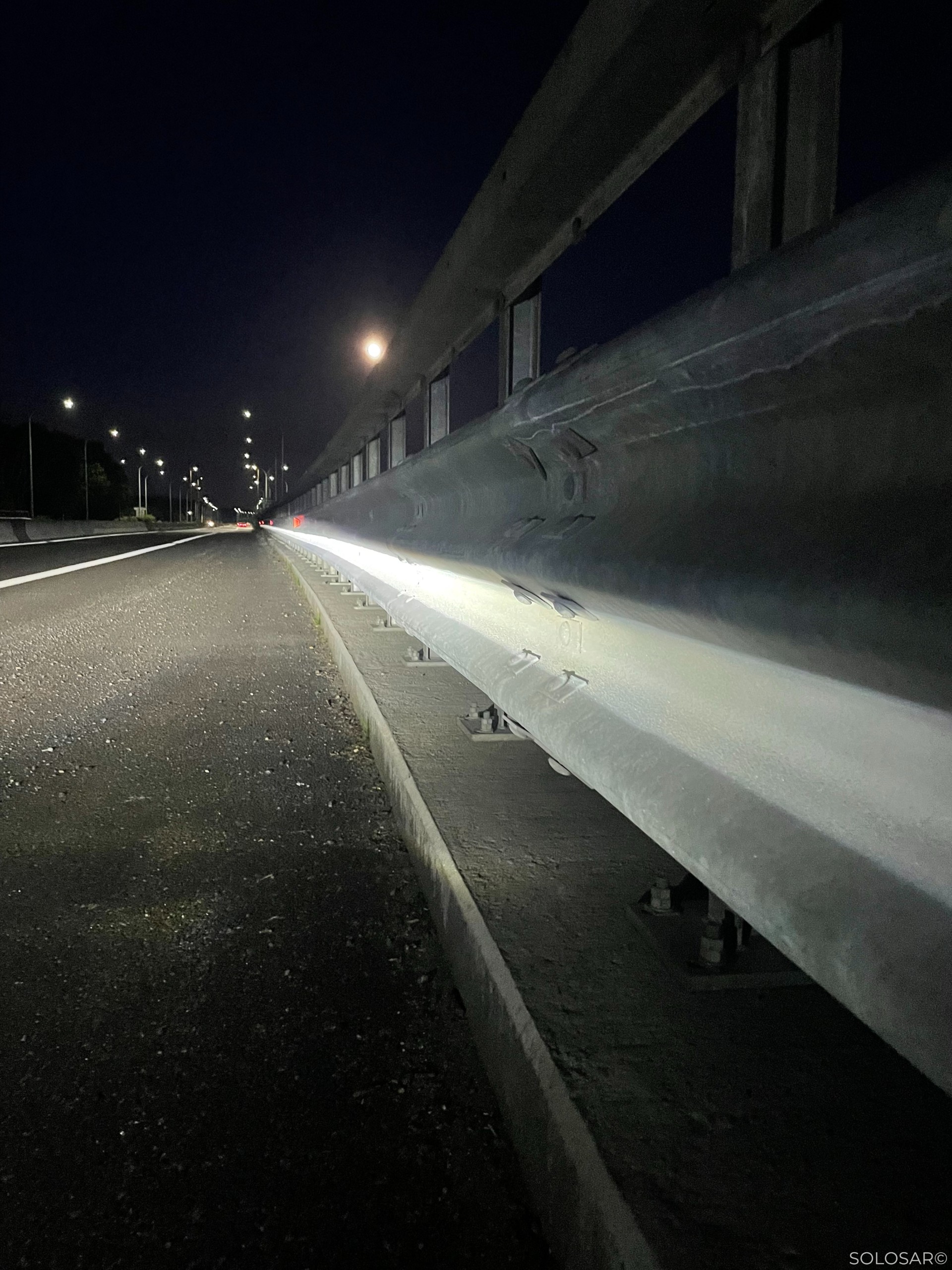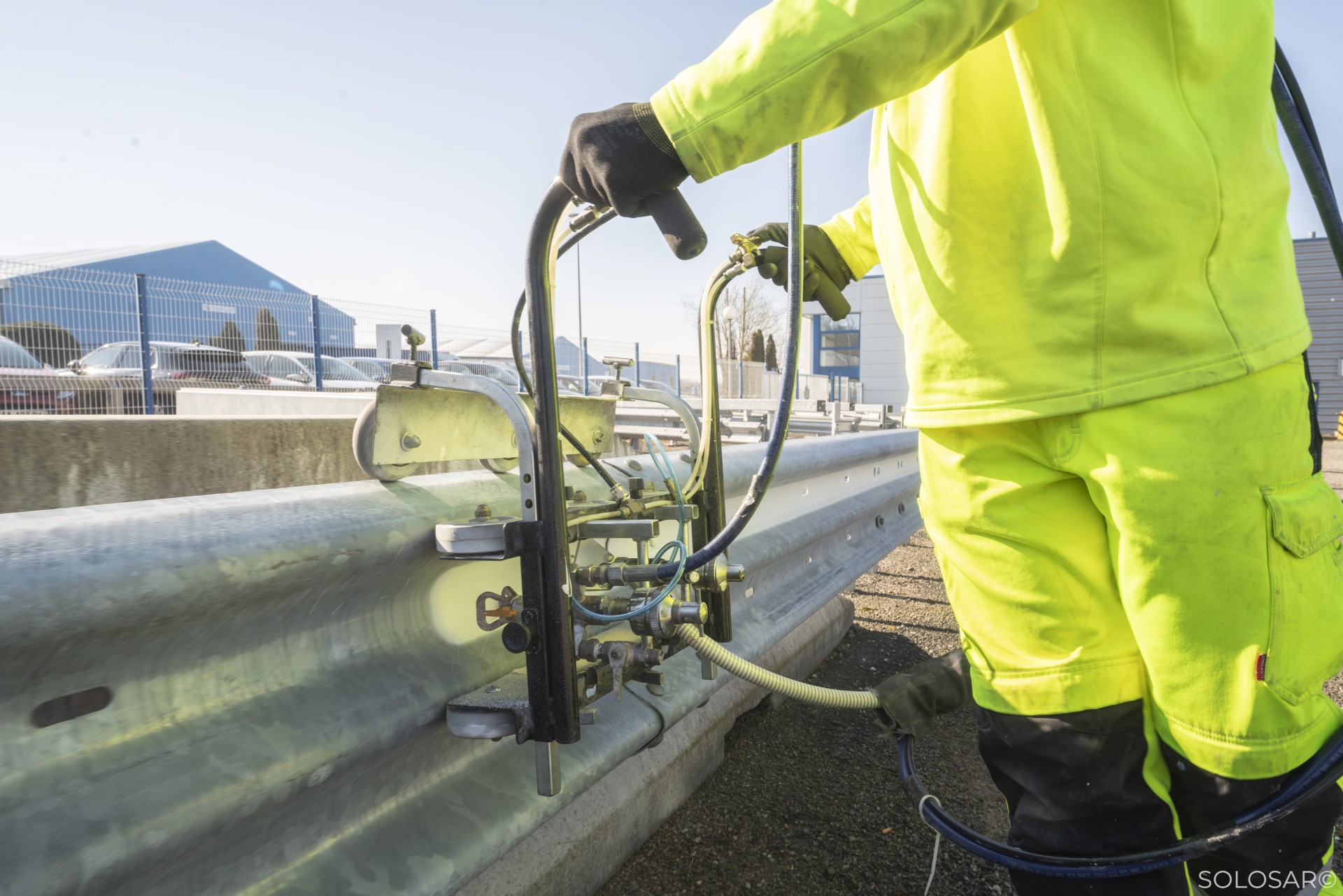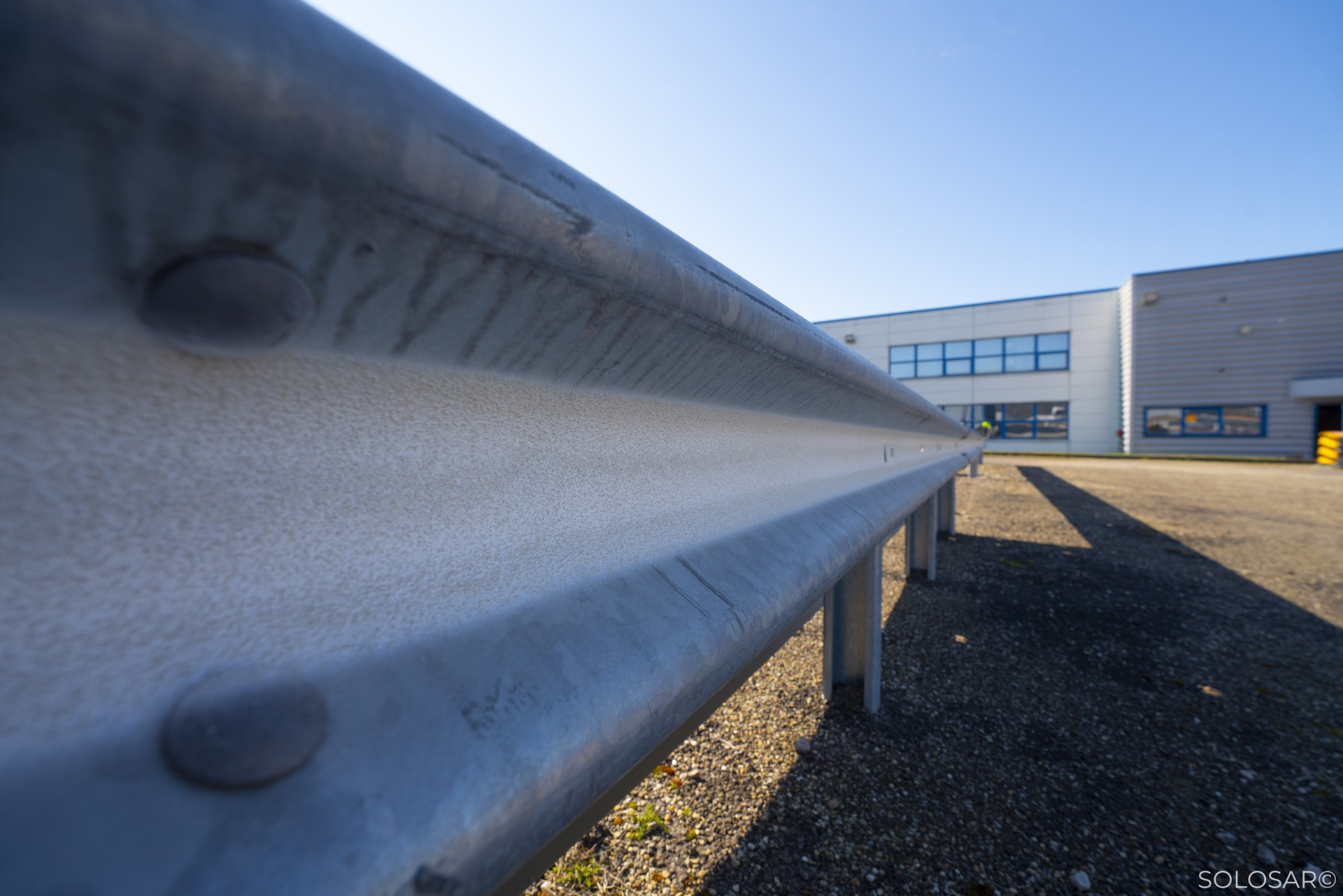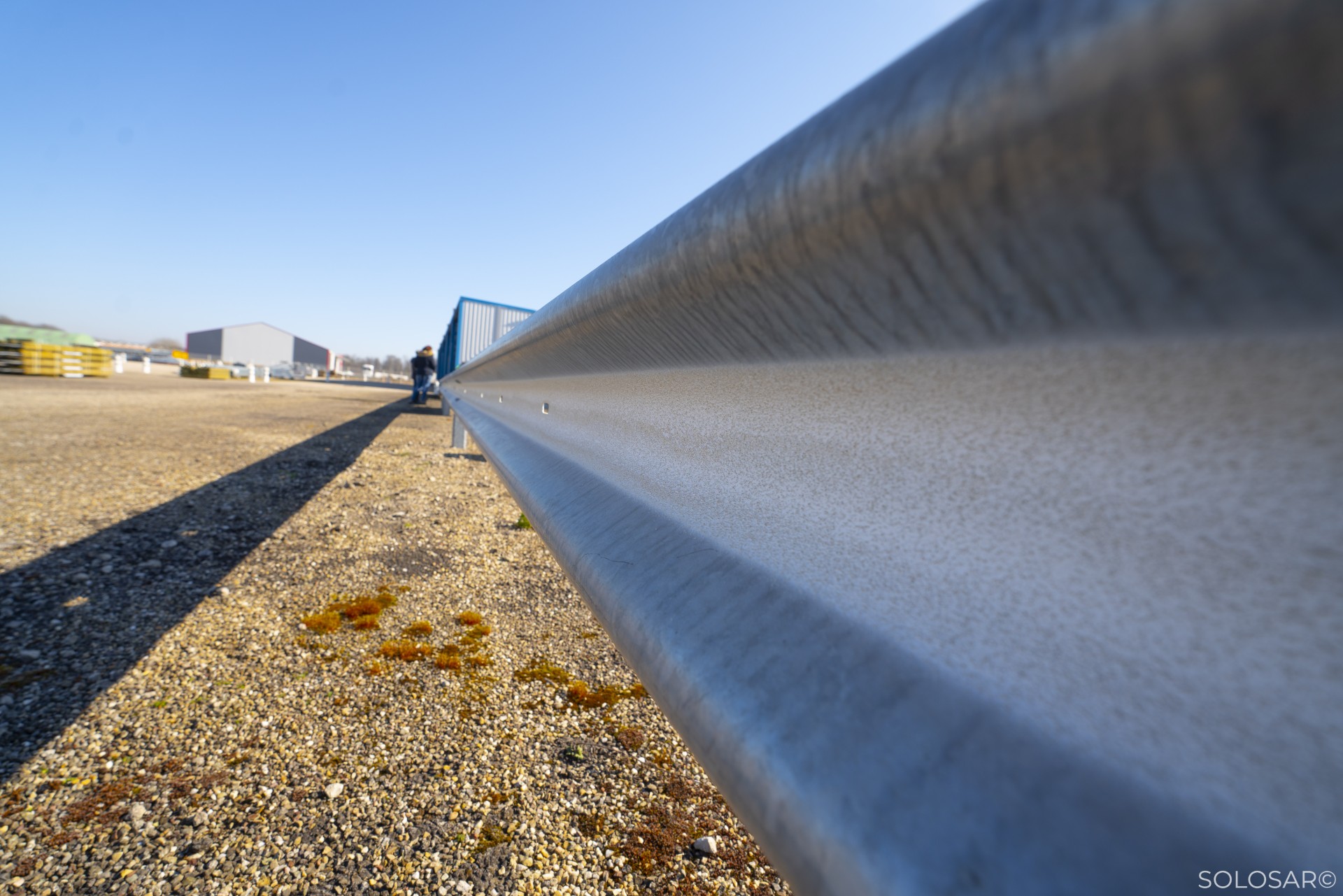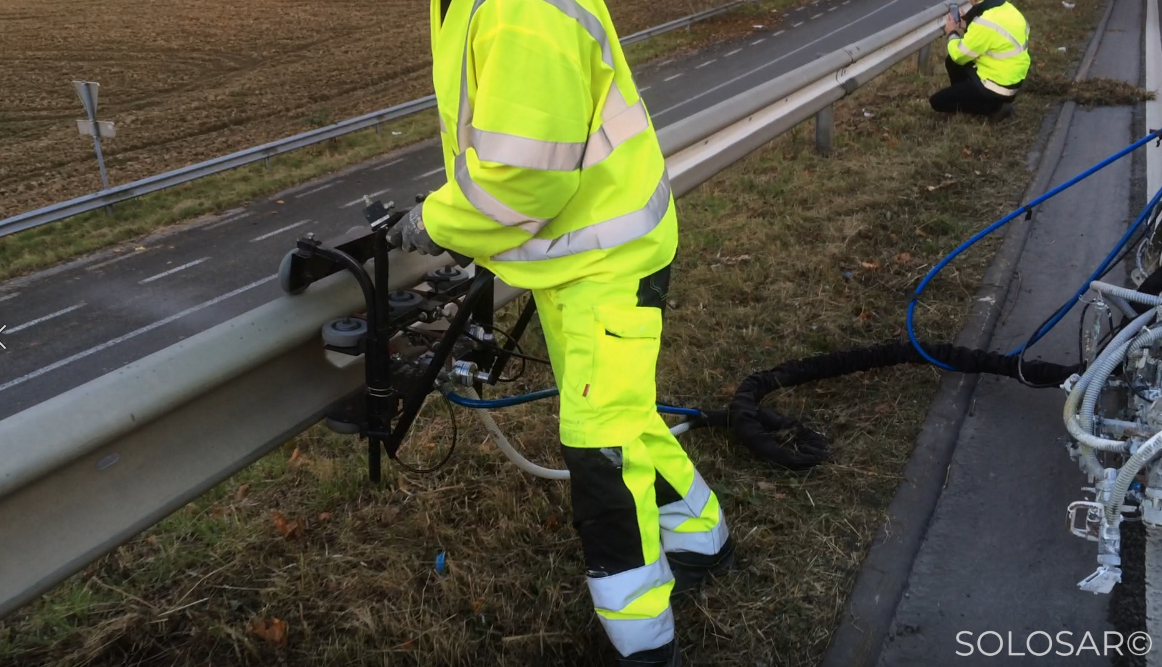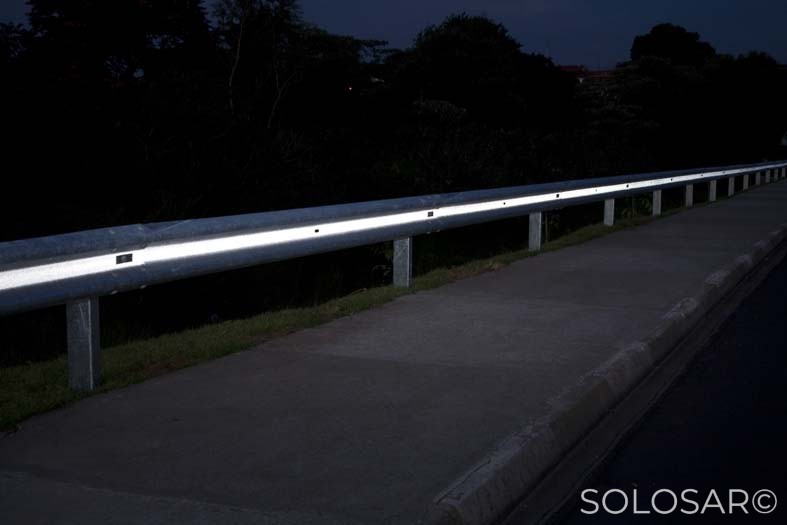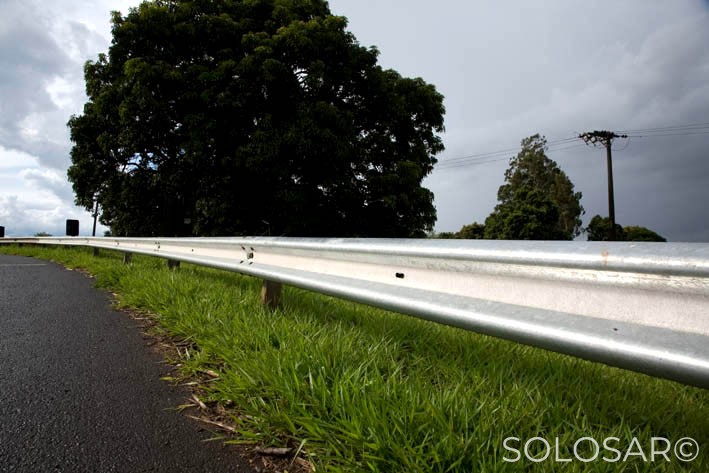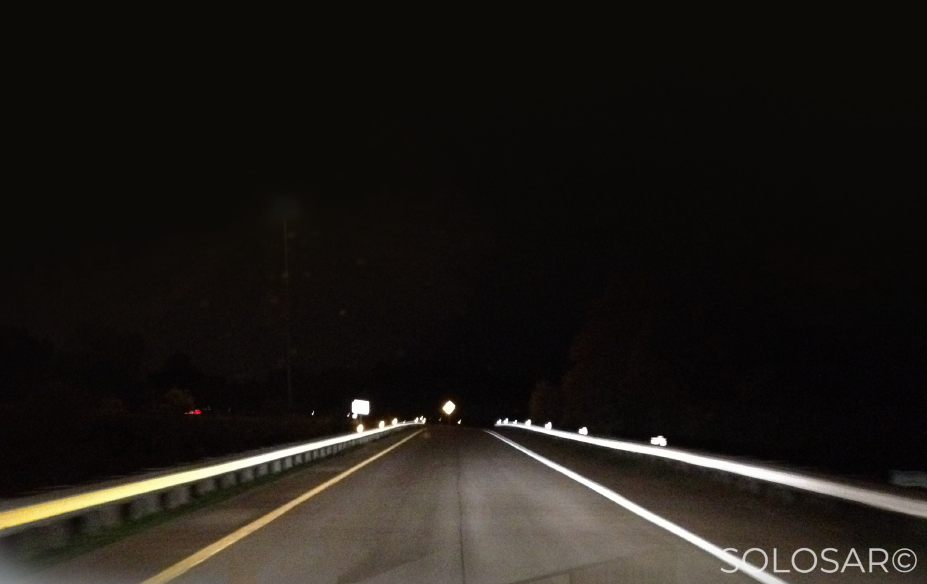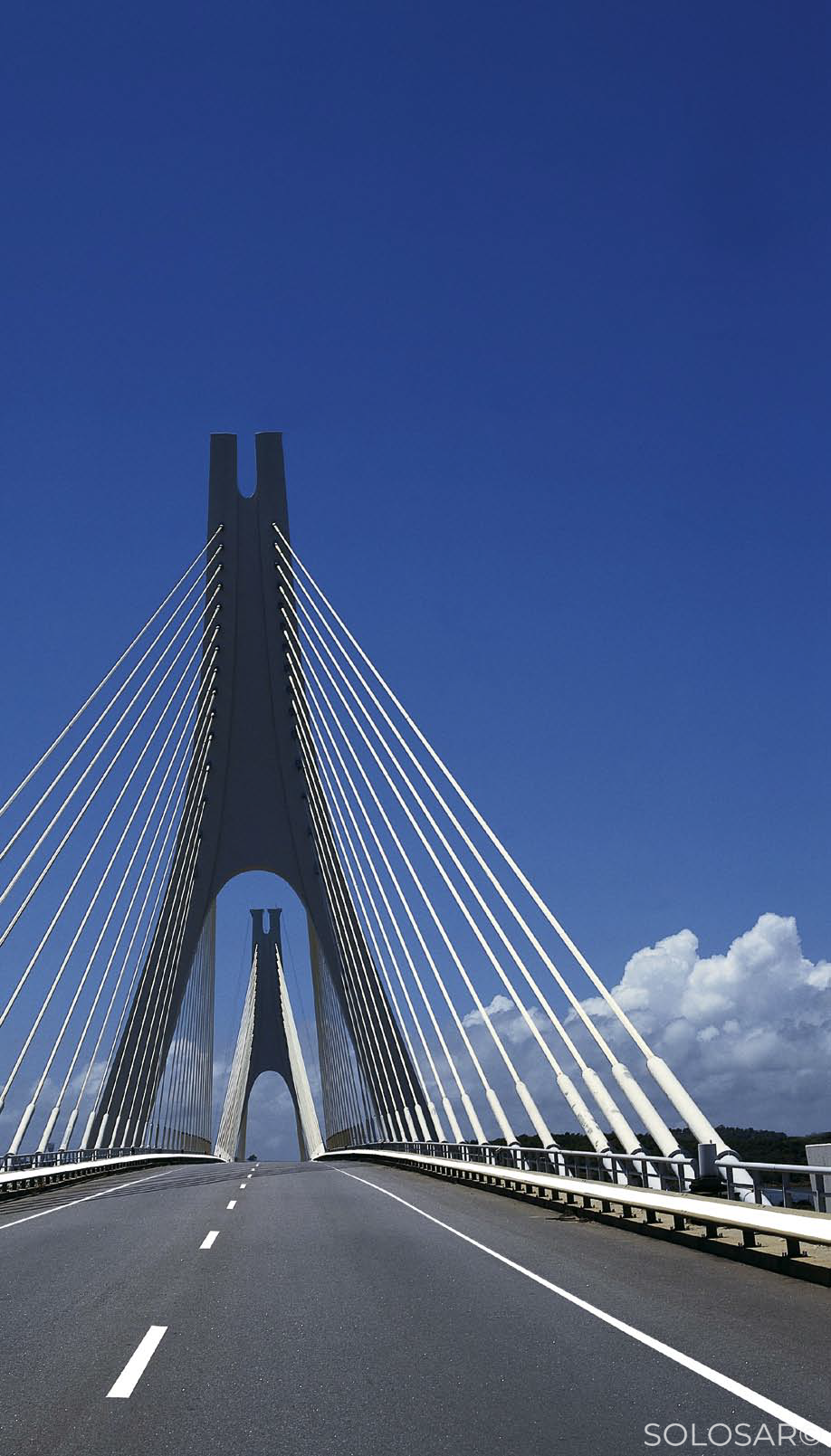 Highly retroreflective coating system applicable on all vehicule restraint systems
Description
Technical data
Product view
Downloads
Description
ULTRAGUARD™ : First highly retroreflective coating system applicable on all vehicule restraint systems
What is ULTRAGUARD™?
ULTRAGUARD™ is a combination of a specially formulated water-based paint and high-reflective glass beads that can be applied vertically to all type of road restraint systems (guardrails, concrete barriers, mobile safety barriers, etc.).
It provides a glare-free, three-dimensional, continuous perception of the roadway, like an Ariane's thread, guiding road users in darkness and in bad weather, thus ensuring, better safety.
ULTRAGUARD™ provides continuous retro-reflective lines at eye-level, defining road geometry. It has been developed to be used in addition of the road marking to give the driver a full perception of the road.
MANY BENEFITS OF ULTRAGUARD™:
• Increase anticipation time: ULTRAGUARD™ allows drivers to see ahead of time the shape of the road, to increase its anticipation time in relation to a possible danger.
• High visibility and increased guidance efficiency: ULTRAGUARD™ allows high visibility of curves, central reservations, construction sites, tunnels, unlit roads and especially,in adverse weather conditions.
• Durability: ULTRAGUARD™ is a low profile marking protected from the wear and tear experienced by road markings. The microbeads protect the paint and increase the durability of the marking. It is guaranteed for a minimum of 5 years.
• Operating savings: ULTRAGUARD™ makes guardrails highly visible to road users and in all weather conditions. The reduction in accidentology will generate less frequent replacement of road restraint systems, more limited interventions so the cost is reduced.
• An alternative to artificial lighting: ULTRAGUARD™ is the best alternative to artificial lighting (lighting columns, etc.) with very harmful effects on the environment and health (no upward reflection of light, no disruption of the human sleep cycle or the reproduction or food seeking cycle of wildlife).
To sum up: there is no other pavement delineation system on the market today at a comparable price that offers the same high level of safety that drivers need.
Made by Potters, performed by SOLOSAR
ULTRAGUARD™ : PRESENTATION
ULTRAGUARD™ : APPLICATION IN BELGIUM
A QUICK AND EFFICIENT APPLICATION IN SWITZERLAND
ULTRAGUARD™ application in FRANCE (in the department of Drôme)
ULTRAGUARD™ applied on a hybrid road restraint system with handrail for a crash test on the JTDR organized by the SER (in partnership with Transpolis and ASCQUER)
Technical data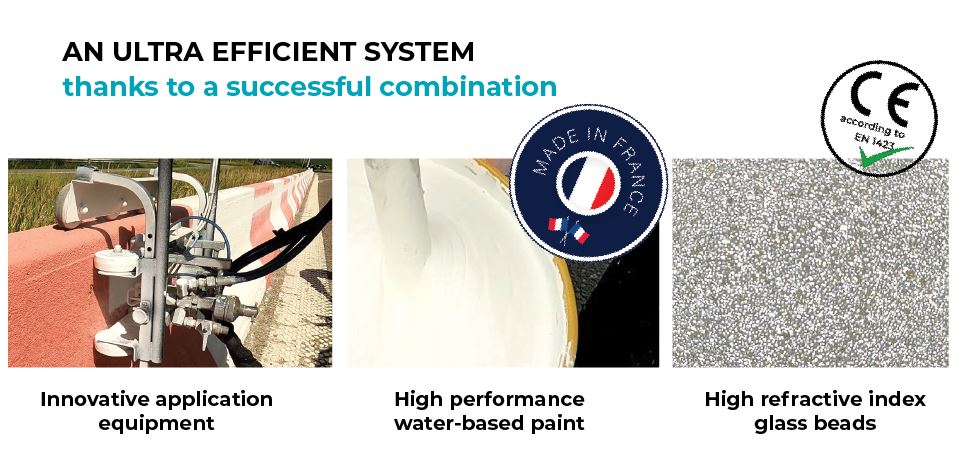 TECHNICAL DATA:

ULTRAGUARD™ FACTORY APPLICATION:
In order to lower application costs and especially to ensure easier maintenance, ULTRAGUARD™ can be applied directly in factory to new road restraint systems.

Product view
AN APPLICATION TO A RANGE OF ROAD RESTRAINT SYSTEMS:
OVERVIEW BEFORE/AFTER ULTRAGUARD™ INSTALLATION: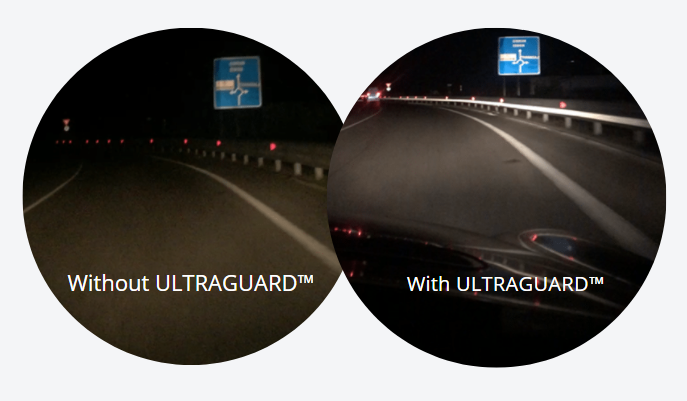 Downloads
You may also be interested in these products
Product selector