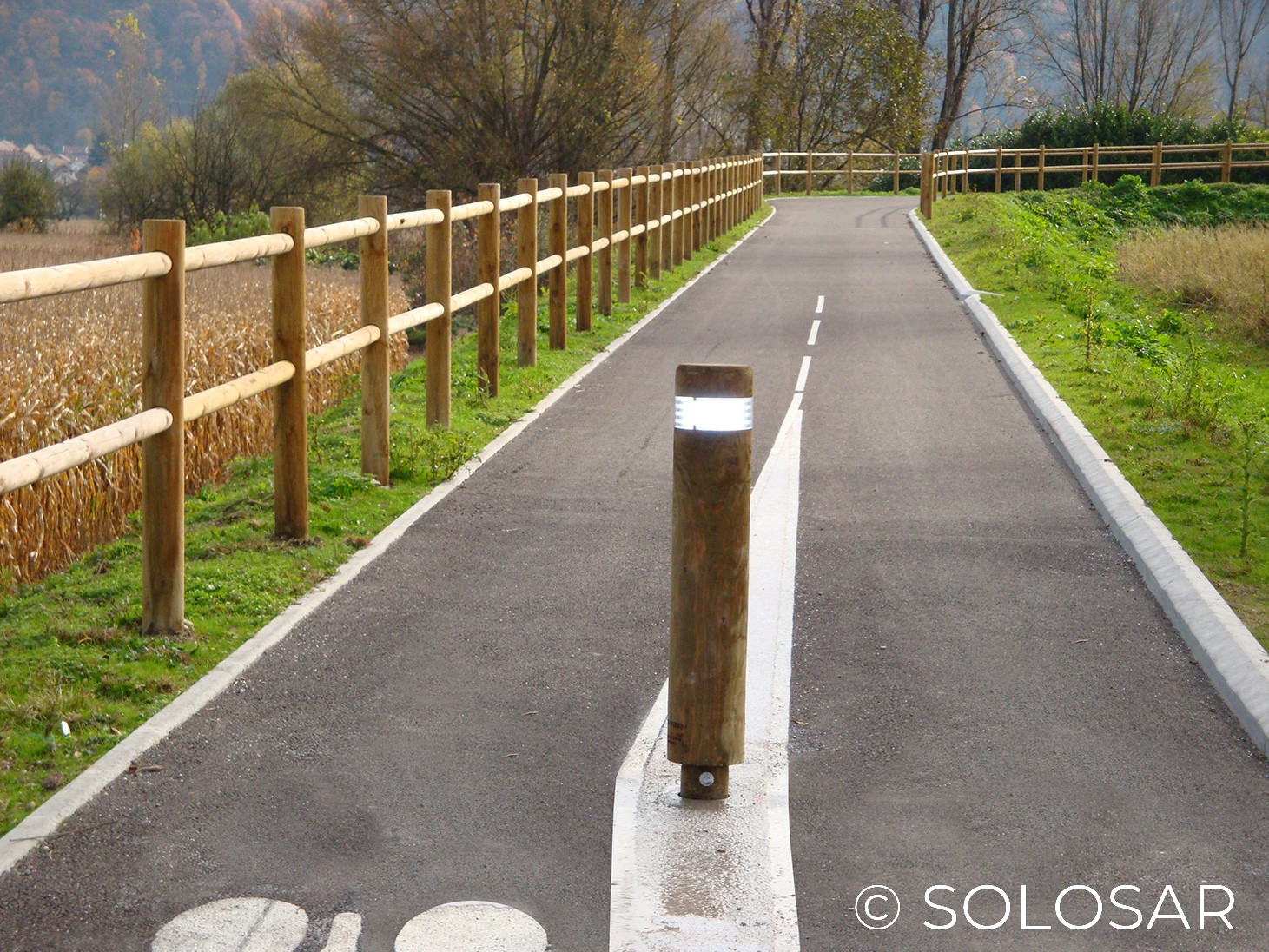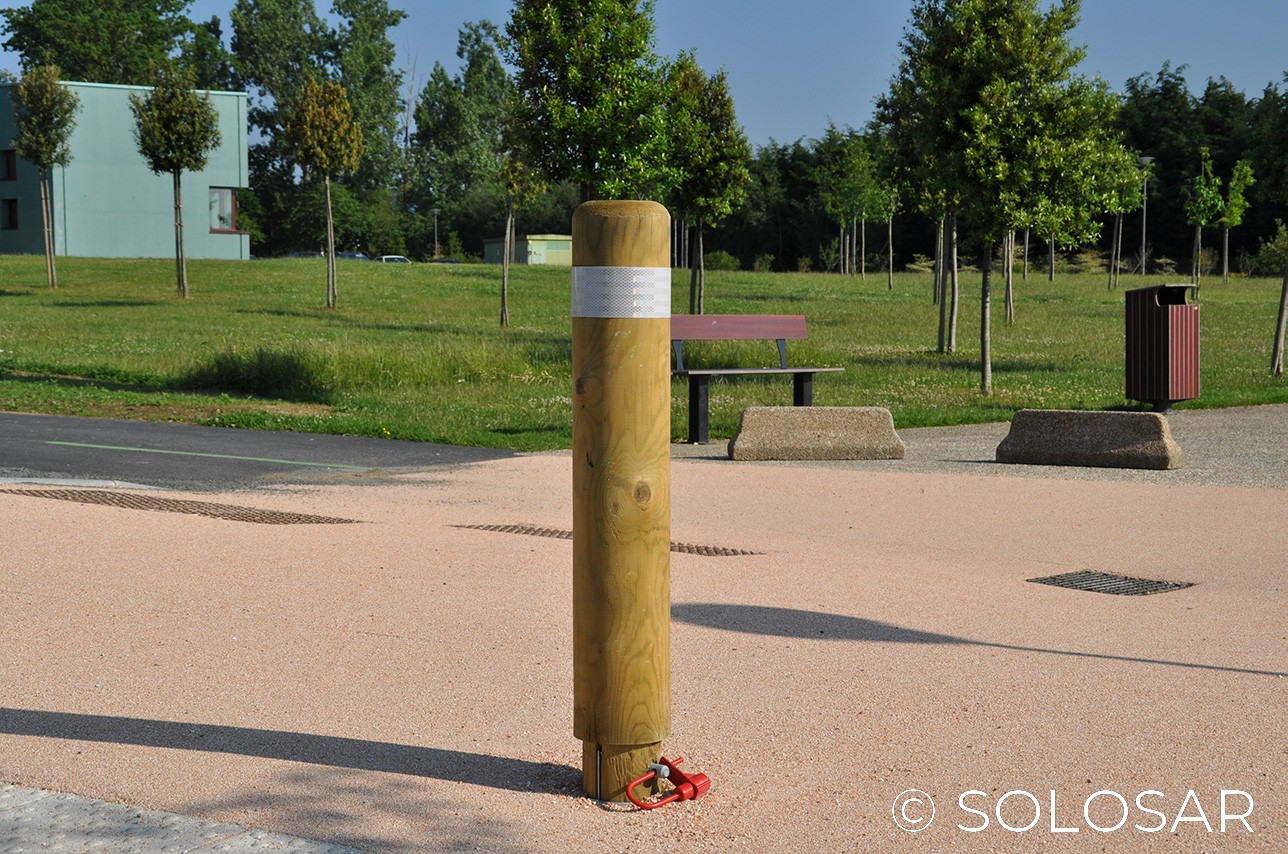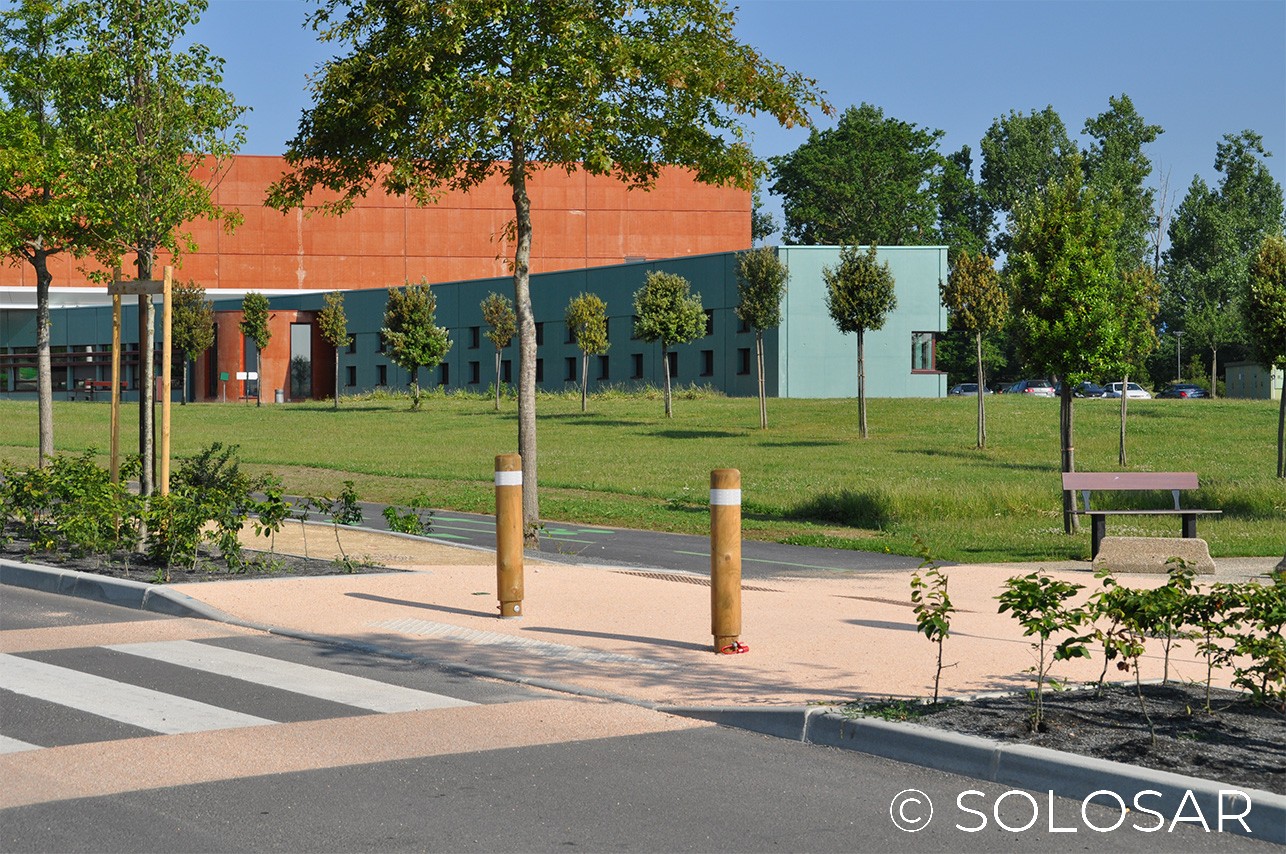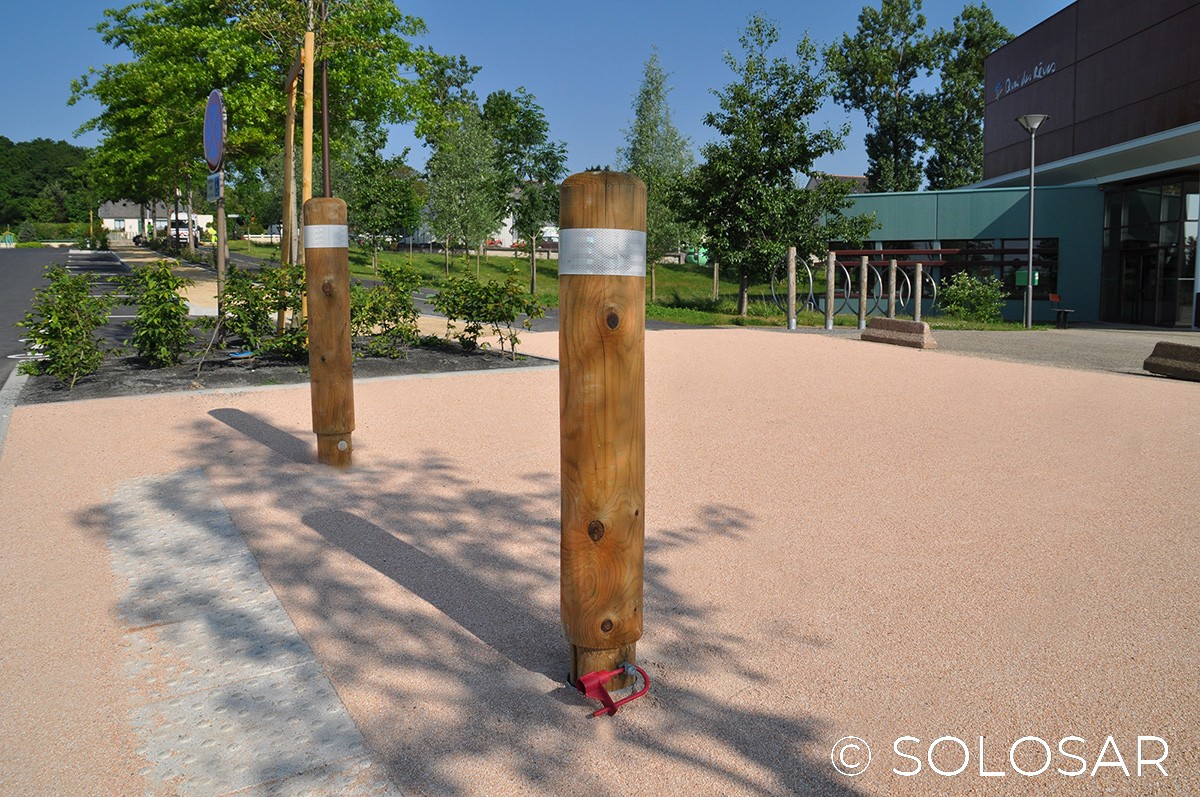 Description
Technical data
Product view
Downloads
Description
The SOLONATURE® standard removable bollard stands out for its flexibility of use and the safety it provides. It combines aesthetic appeal with the demarcation of pedestrian and traffic areas, while allowing selective access thanks to its temporary removal by authorised personnel. Our autoclaved wood bollards, class 4 and guaranteed for 10 years, will enable you to create areas where parking is prohibited or a physical demarcation is required.
This solution has been designed to demarcate pedestrian areas or cycle paths, with access control for maintenance vehicles or any other authorised vehicle, for example.
Available in PREMIUM model with reflector and stainless-steel handle.
ADVANTAGES and BENEFITS :
Solid wood: attractive and durable
Benefits: constant safety reinforced by factory-fitted retroreflective film.
Installation: to be embedded in concrete block
Complies with French Order of 18 September 2012 relating to technical requirements for the accessibility of roads and public spaces.
Similar product : PREMIUM removable bollard
OPTIONS: see product sheet in the "downloads" section
Firemen's padlock + red epoxy paint key for locking your barriers
Intelligent padlock and key for unique access management
Technical data
SPECIFICATIONS:
Removable bollard with class 2 retroreflective film pre-assembled with 2 nails in the factory
Steel components: S235JR hot-dip galvanised to ISO 1461
Solid sawn timber: autoclaved Scots pine class 4 to EN 335, guaranteed 10 years against rotting
With class 2 retroreflective film pre-assembled with 2 nails
Overall dimensions: diam. 140 mm x 1400 mm (height) (1.10 m above ground)
Made to measure: please contact us
Typical application: restricting access to motorised vehicles on green lanes, cycle paths and other pedestrian routes, insulating obstacles, etc.
Custom-made products available on request: click here to contact us please.
Product view
Assembly principle
1: solid wood bollard
2 : metal insertion plate
3: metal sleeve - to be sealed
4 : locking pin
Downloads
You may also be interested in these products