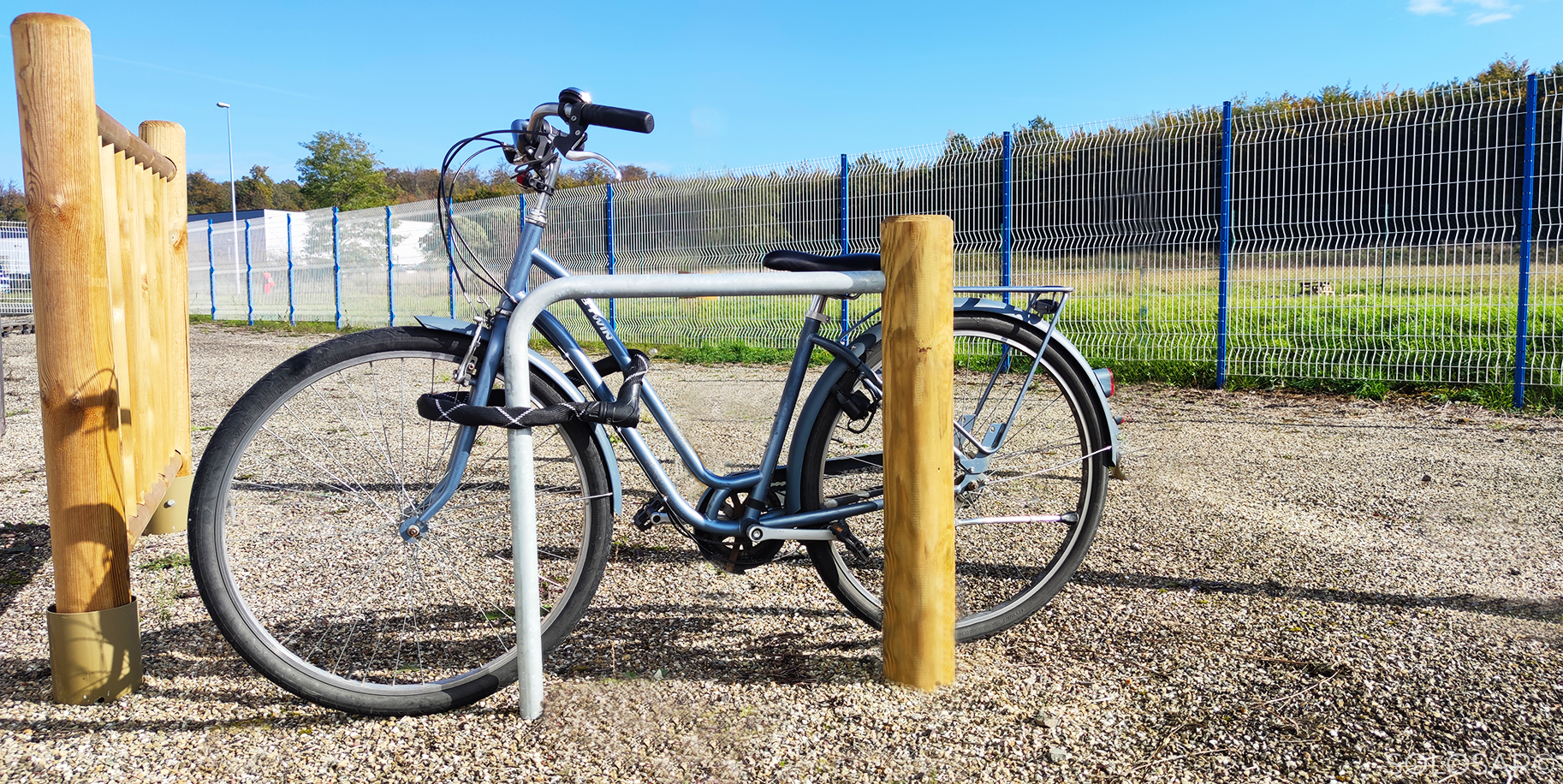 Description
Technical data
Product view
Downloads
Description
The SOLONATURE® bicycle rack offers users an easy and secure solution for attaching a bicycle. It allows a bicycle to be parked so that it is held securely. Made from a combination of wood and metal, the bracket is anchored to the ground and prevents unauthorised parking.
Owners can keep their bikes as secure as possible. Our hoops can be used to park all types of bike: city bikes, mountain bikes, vintage bikes, road bikes and racing bikes. The attachment is suitable for adult and child bikes.
ADVANTAGES and BENEFITS :
Solid wood: aesthetic and durable
Benefits: vandal-proof steel.
Installation: to be embedded in concrete block
Laying advice: lay in dry concrete - check straightness with a spirit level.
Technical data
SPECIFICATIONS:
Curved hoop in hot-dip galvanised S235 JR steel to ISO 1461
Solid wood roundel: class 4 autoclaved Scots pine in accordance with EN 335, guaranteed for 10 years against rotting.
Dimensions: 900 mm (height) x 840 mm (width)
Post: to be embedded in the ground in a concrete block
Option: sleeve to be embedded in the ground
Custom-made products available on request: click here to contact us please.
Product view
Downloads