Ecodesigned timber-clad safety barrier GARDA HYBRID
Reference: 748-2131-CPR-2019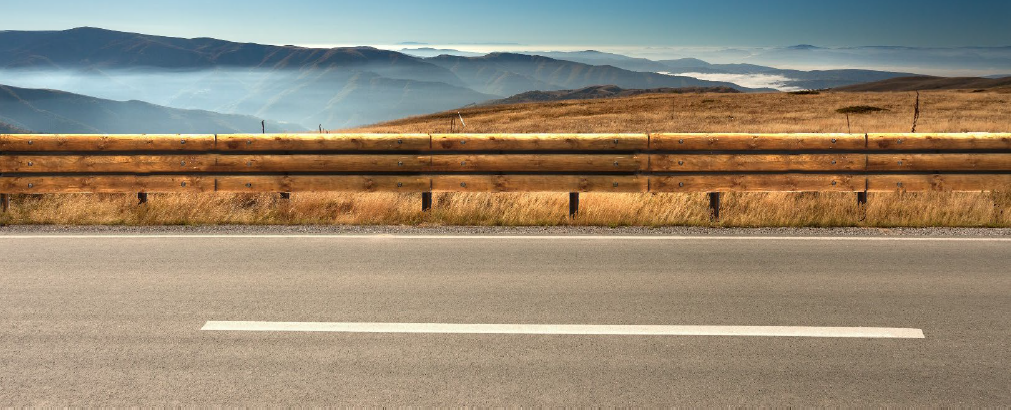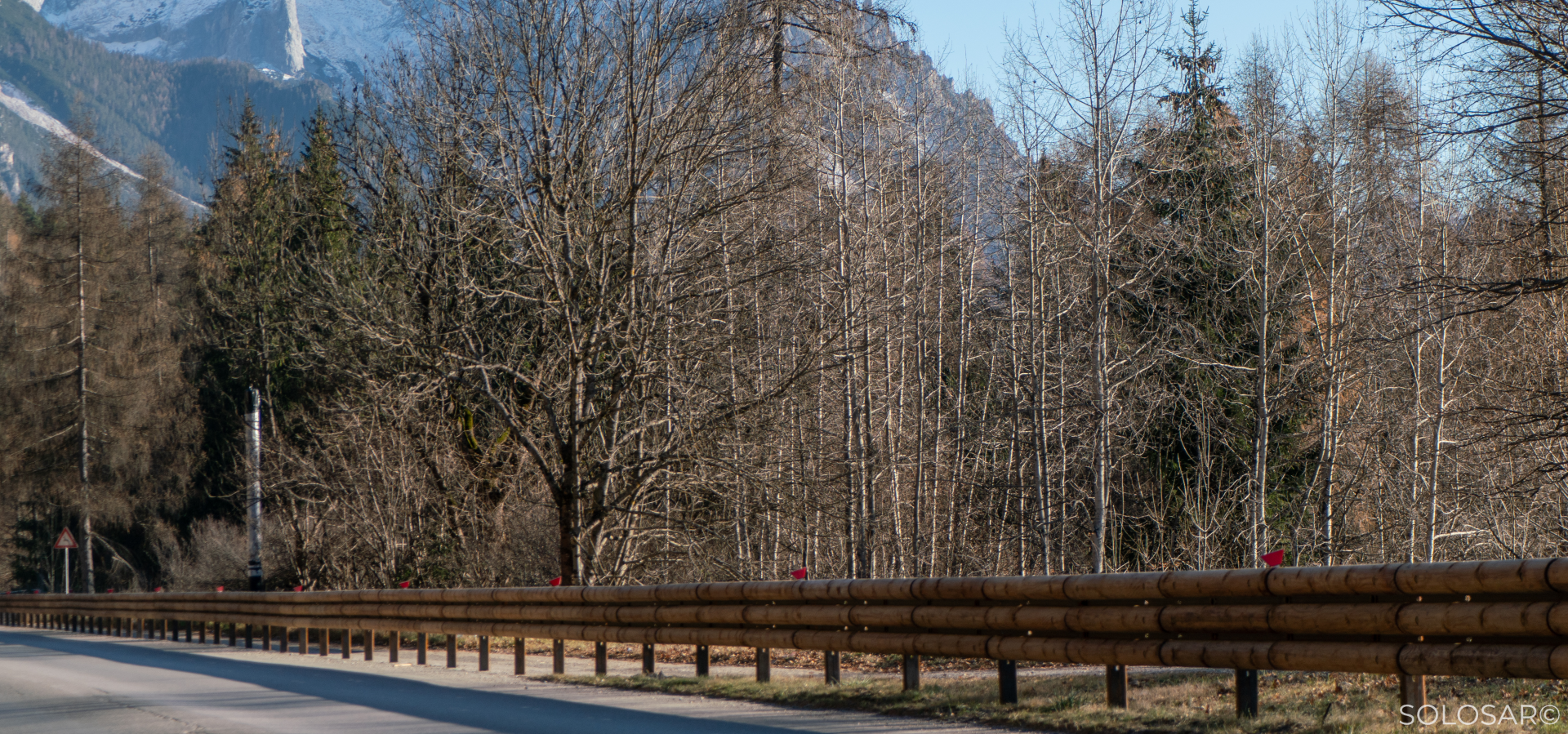 ECODESIGNED and INCREASED DURABILITY
Description
Technical data
Product view
Description
The Garda HYBRID H2BL1.33 timber-clad safety barrier is a model dedicated to the roadside. It is available in galvanised steel or Corten (self-patinated steel with surface corrosion).
GARDA HYBRID H2BL1.33 has been tested according to EN1317-2 in level H2 - W4 - ASI B with and without wood cladding, so the system continues to maintain its certification without its wood cladding.
TOTAL ECO-DESIGN AND TENFOLD DURABILITY:
Once the wooden cladding elements have reached the end of their life or are no longer suitable, they can be dismantled by removing 2 bolts. You can then decide to replace them, as SOLOSAR always has these components in stock.
If you decide not to replace the wooden parts, your investment remains sustainable as the life of the system is greatly extended: the steel guardrail (without its wooden components) has been tested in this way and therefore remains a restraint system with a certified and proven performance for total road user protection.
Only two separate crah-tests (with and without wooden components), as carried out on this model, can guarantee the correct functioning and performance values of the barrier.

Other benefits:
High restraint capacity (13 T)
High quality finish
Durability assured
Steel invisible from the front for a beautiful landscape integration
Autoclaved wood class 4 according to EN 335 guaranteed for 10 years.

Available in 2 post interdistances: 1.33 m and 2.66 m
Available with post on base plate (untested constructional system)
Technical data
FEATURES:
GARDA H2BL1.33 is level H2-W4-B tested timber-clad road safety barrier. It is composed of a triple-wave metal rail (steel or corten) covered with a wooden cladding of 3 autoclaved pine half-logs, section Ø 160mm.
Posts: type C120 - Length: 1.58 m - thickness: 5 mm
Post interdistance: 1.33 m
Working width: W4 (1.30 m)
Dynamic deflection: Dn = 1.10 m
Minimum length of installation: 80 m
Heavy vehicle intrusion: Vi 5
Product view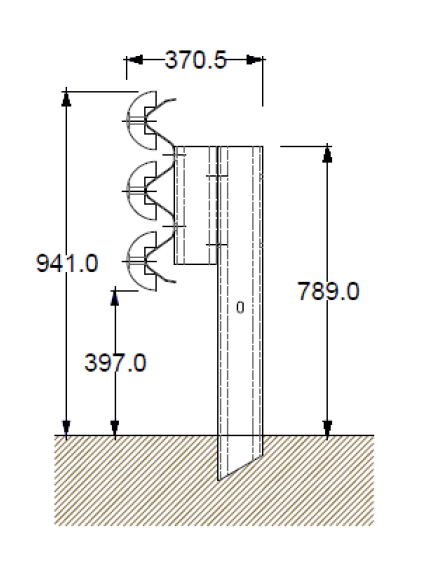 You may also be interested in these products