Crash cushion APD W80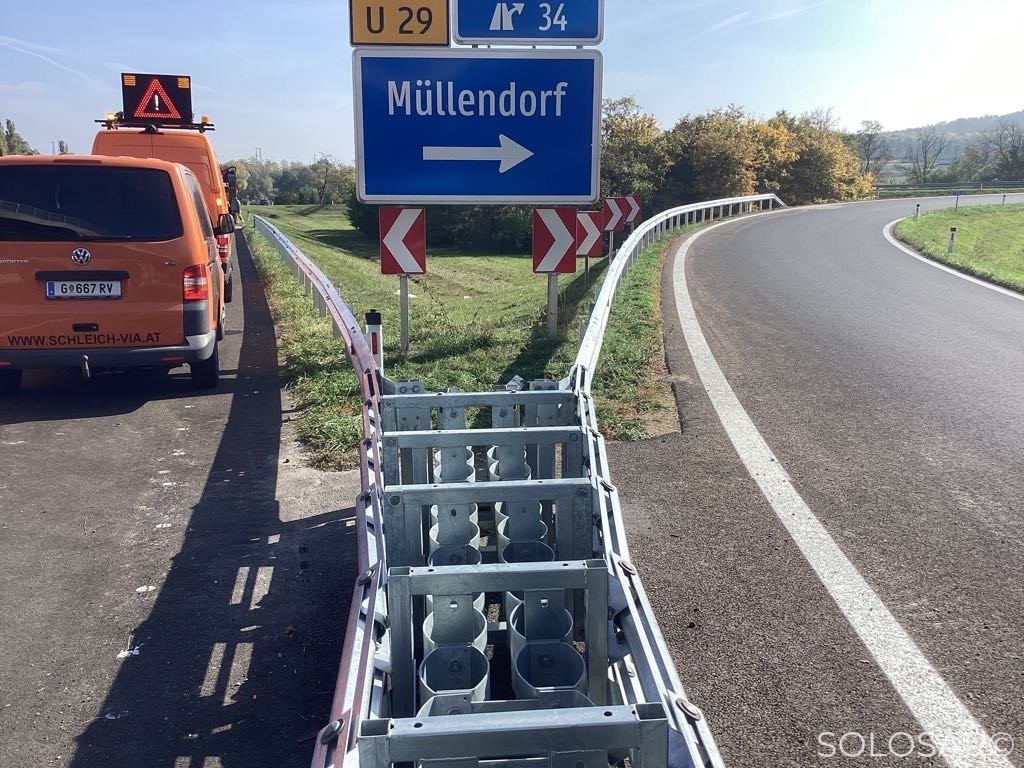 Trapezoidal crash cushion APD W80 VOESTALPINE
Description
Technical data
Product view
Description
APD W80 is a crash cushion acc. EN 1317-3 that acts as shock absorber. This exclusive road safety product is designed and tested by voestalpine and distributed exclusively in France and the Benelux by SOLOSAR®, which also provides pre-assembly, maintenance and storage at its site in Sarreguemines, France.
APD W80 is a trapezoidal geometry crash cushion of level 80 - D1 - Z1 according to EN 1317-3 and is redirective in case of side impact.
In France, APD W80 meets the requirements of the RNER, which stipulates a level 80 crash cushion according to EN 1317-3 on roads with speed limits of >80 or 90 km/h.
The APD W80 device gradually absorbs the energy released on impact with a vehicle. The central panels slide individually on the 2 monorails anchored to the ground. This double anchoring system allows the attenuator to remain upright, safely redirecting the collapsing vehicle and preventing any lateral or vertical movement of the attenuator.
The benefits of APD W80 by voestalpine :
Quick and easy installation on concrete or asphalt slab (see installation instructions to download opposite) - Low drilling depth: 130 mm
Fixing on double monorail, without cable or chain
Optimised space requirement
Hot-dip galvanised, fire-resistant steel (class 0) - no plastic
Crash-tested and designed in Austria
Time-saving: can be pre-assembled by SOLOSAR ready to install
Elements can be completely dismantled and replaced per segment in case of impact
Options: connection to concrete, New Jersey or steel barriers
The secret lies in the deformation elements, which are fixed by a removable mechanical connection, resulting in a rigid yet elastic connection that allows disassembly. This makes maintenance and replacement much easier.
After impact, APD P80 is highly reusable. Its simple and innovative design allows for consistent re-use and low spare parts costs.
Technical data
CHARACTERISTICS:
Performance EN 1317-3: 80
Shape: parallel
Impact severity category: ASI B
Lateral displacement: D1
Redirection zone: Z1
Non-redirective and redirective version
Dimensions: 4604 (L) mm x 800 (W) mm x 660 mm (H)
Anchoring of backup supports: by I120 to be beaten into the asphalt or by supports on a plate on concrete slab
Steel S235JR and S355JO
All components are hot-dip galvanised to ISO1461
Transition to concrete and New Jersey barriers or steel guardrails
Pre-assembled at SOLOSAR and delivered ready to install on site or delivered in kits
| | |
| --- | --- |
| Overall dimensions - APD W80 | |
Product view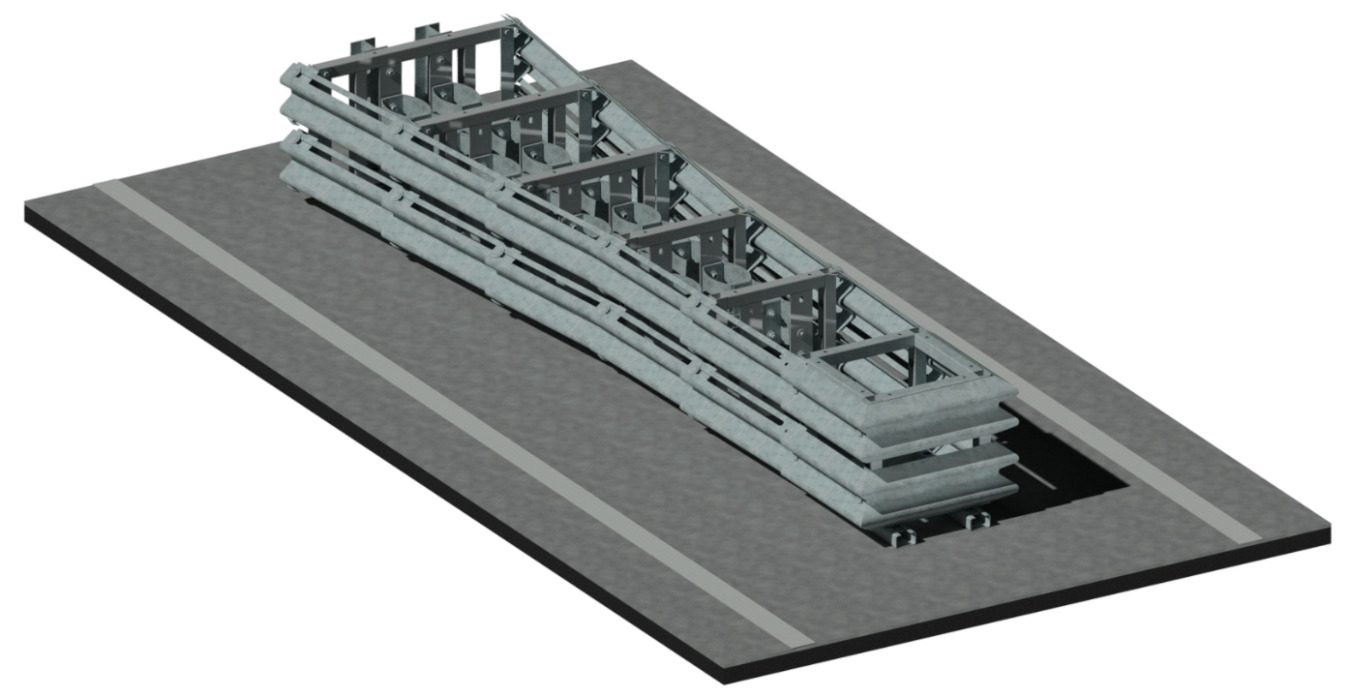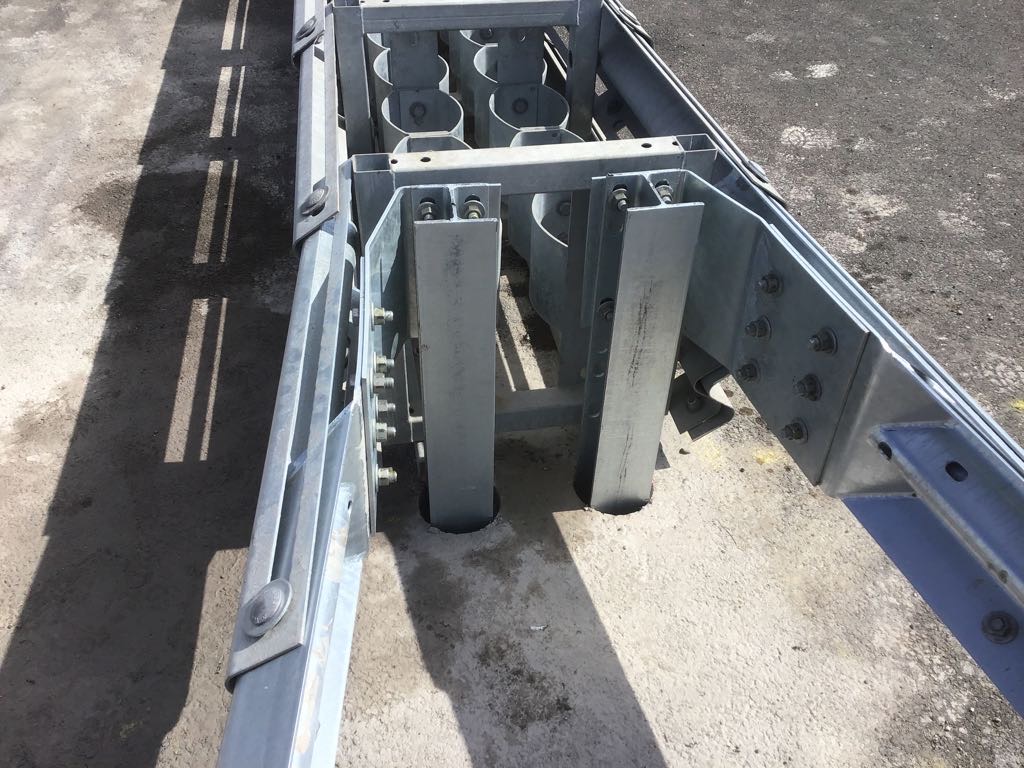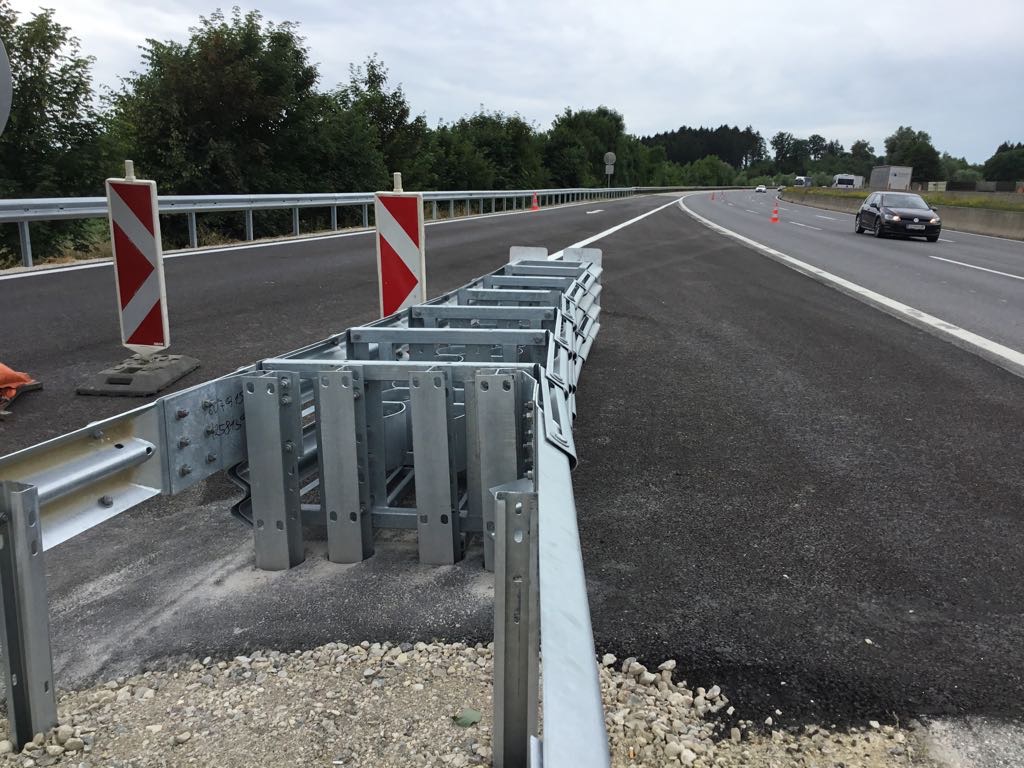 You may also be interested in these products